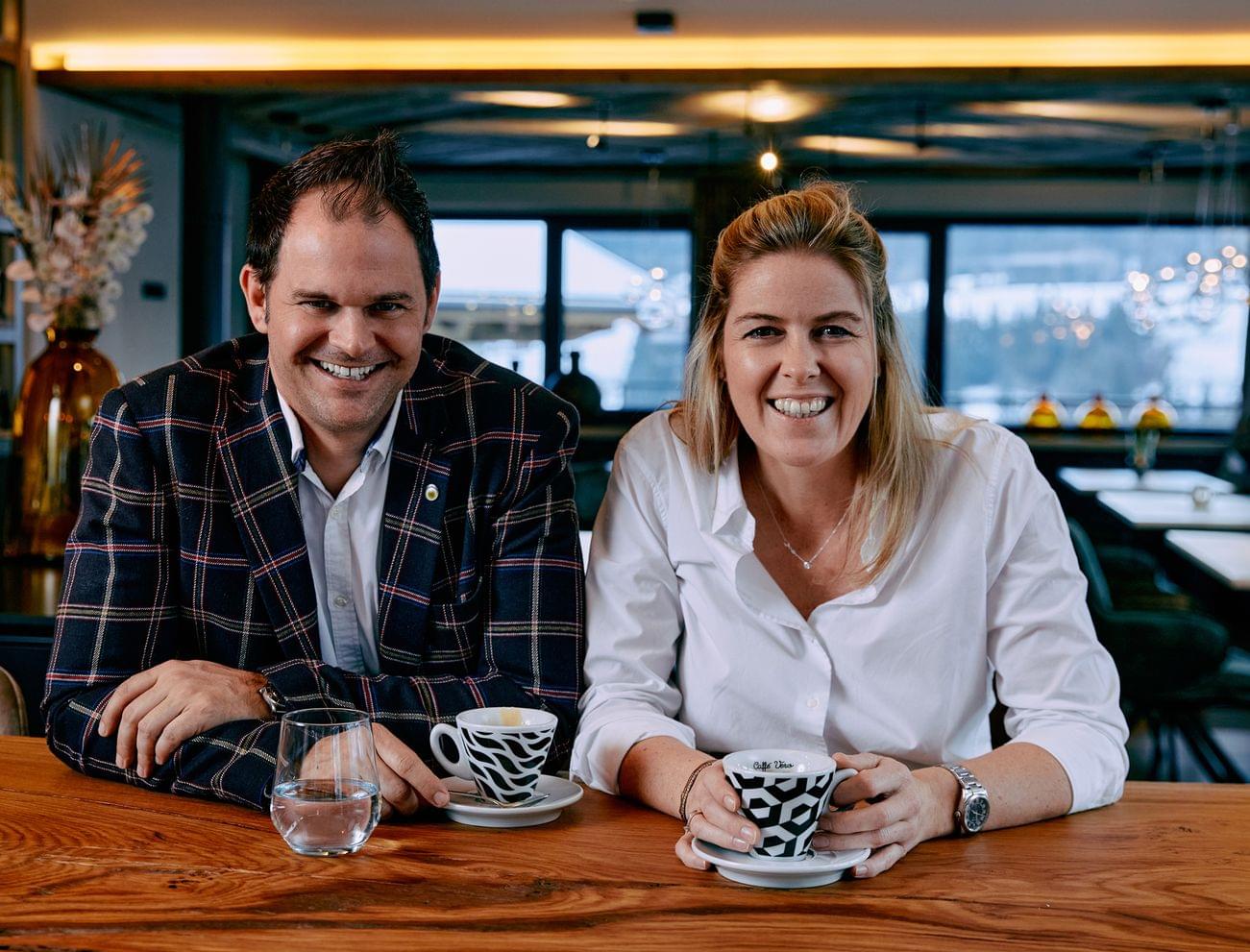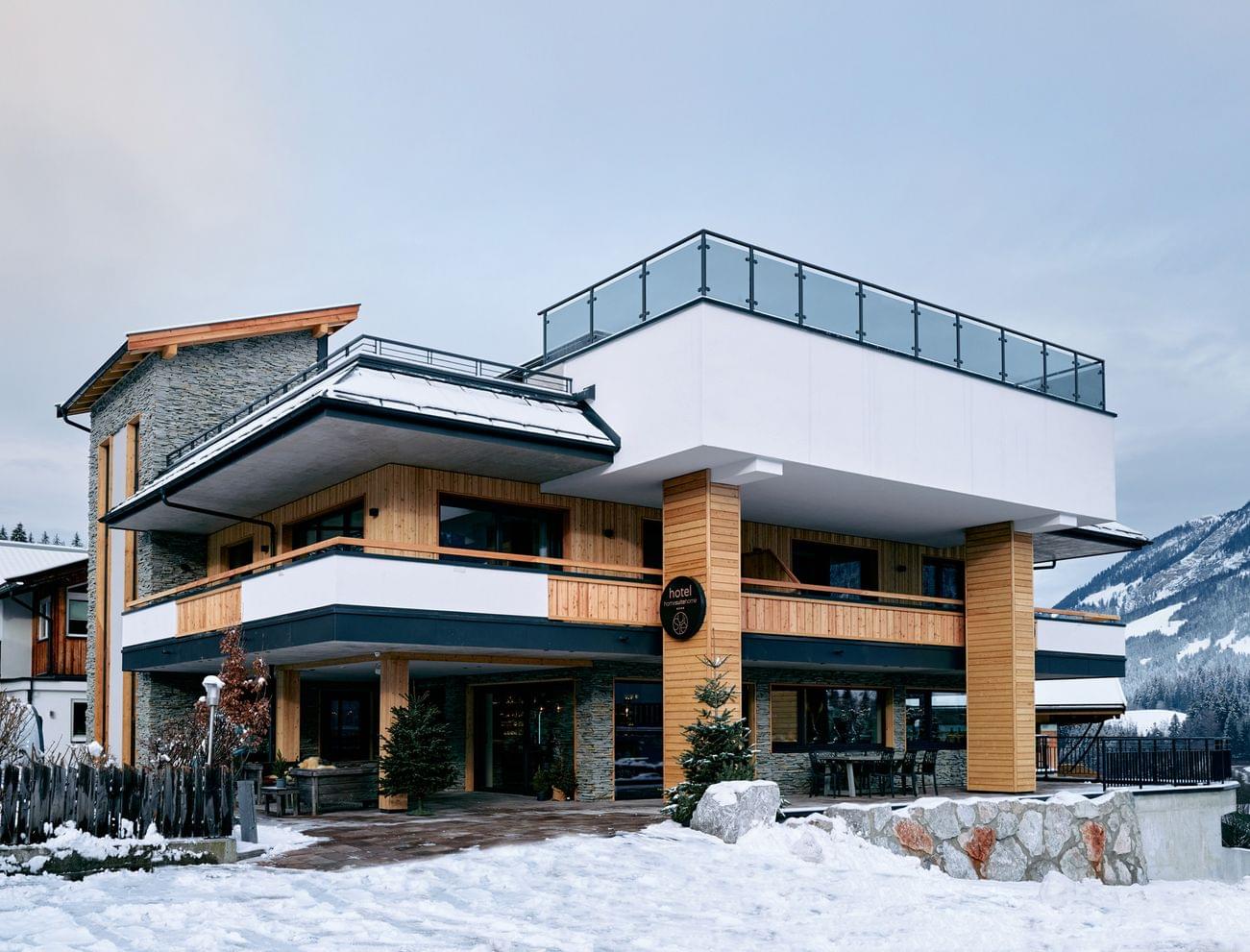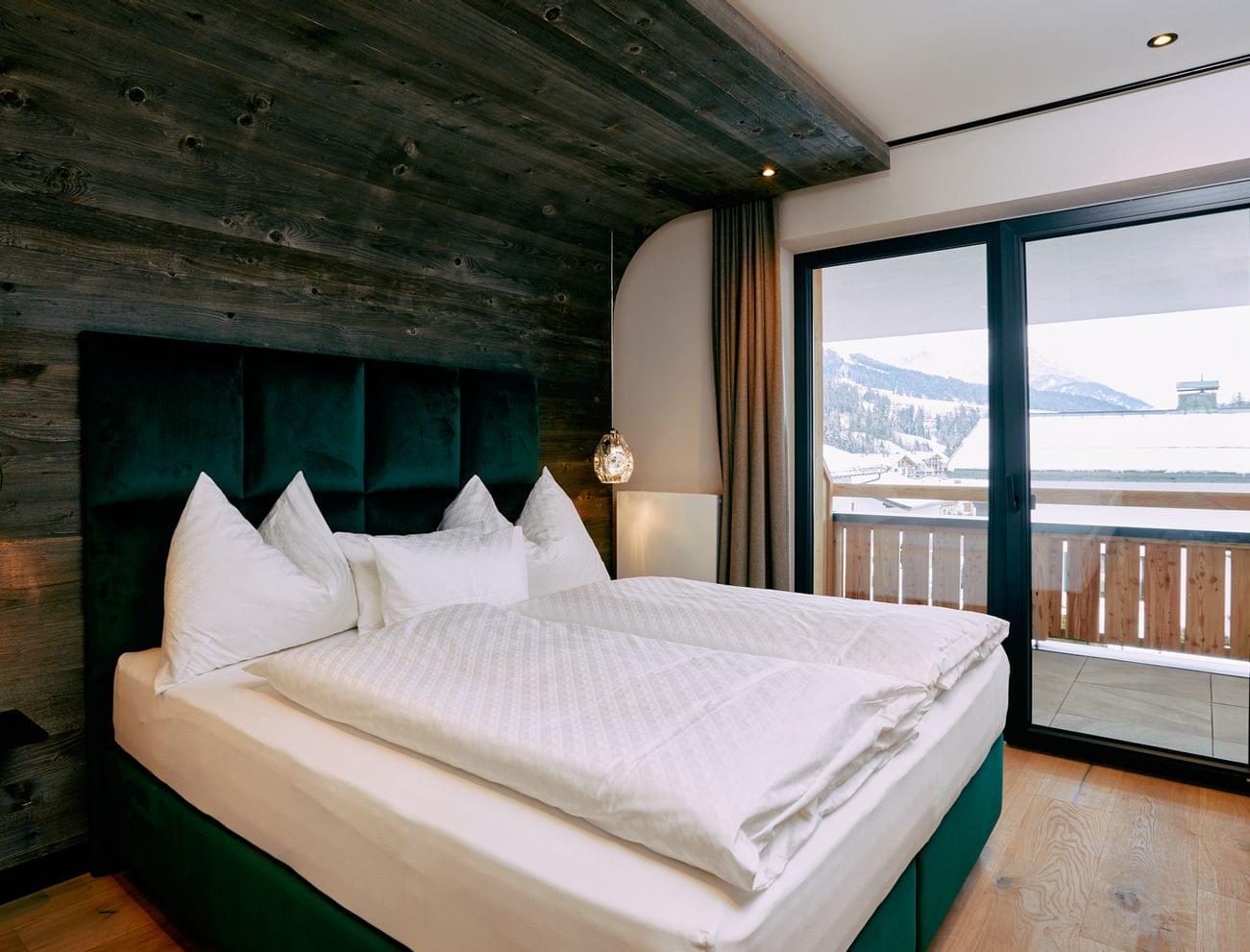 How it all began...
Your hosts at homesuitehome****.
The S 4 Alm.
The number one après-ski hotspot.
We, Petra Kainzner, a native of East Tyrol, and Andi Kainzner from the Zillertal valley, consider ourselves to be a real power couple. We are passionate about getting down to business, working hard and applying ourselves to reaching our goals. Our first business venture was the S 4 Alm at the valley station of the Fieberbrunner Bergbahnen cable cars in 2010. This laid-back restaurant, which quickly became an après-ski hotspot, is now a real fixture in Fieberbrunn's culinary scene.
With its diverse, delicious cuisine, and trendy vibes as an après-ski bar, ski hut and nightlife meeting place all in one, the S 4 Alm is a must for all those who like to party, celebrate good humour and enjoy themselves in winter. In summer, it is also a very popular stopping-off point for hikers, mountain bike freaks and Alpine enthusiasts.
The Boutique Lodge.
The bed and breakfast in Fieberbrunn.
In addition to the flourishing S 4 Alm, we took over the Boutique Lodge in 2014, located just 800 metres from the entrance to the Fieberbrunner Bergbahnen cable cars and thus the Skicircus Saalbach Hinterglemm Leogang Fieberbrunn. We completely renovated the hotel, gave it a facelift and redesigned many of the details, and soon it became a popular holiday retreat. After the birth of our daughter Johanna in 2016 and with the Boutique Lodge as a home base and source of inspiration, over the past few years the idea of developing an innovative, distinctive hotel project has gradually crystallised into a combination of a trendy holiday oasis, an exclusive space for indulgence and a stylish design hotspot.
homesuitehome****.
Trendy & sustainable.
In addition to making the property a future-oriented holiday home, special emphasis was placed on the values of sustainability and regionalism, both in construction and operation.
During the construction and set-up of our new homesuitehome****, we worked almost exclusively with local craftsmen and businesses.
In keeping with the concept of sustainability, the outdoor pool was equipped with a special automatic circulation system that pumps all the water into the balancing pool every day in order to save electricity.
In the restaurant, we prefer to cooperate with local suppliers, e.g. with the local bakery, a regional fish farm and the regional farmers who supply us with dairy products.
Flowers and decorations are also almost exclusively sourced in Fieberbrunn.
Moreover, all cosmetic products and amenities used in the suites are supplied by a Tyrolean company.
Our bath bags are produced from recycled fabric - and we provide bath towels and bathrobes as needed to save resources.
In December 2022, the new 4-star homesuitehome hotel was finally unveiled featuring its "suite&sour" culinary living room and restaurant and the "suite&relax" Roof-Top SPA!
We look forward to receiving your enquiries and bookings, and to welcoming you!