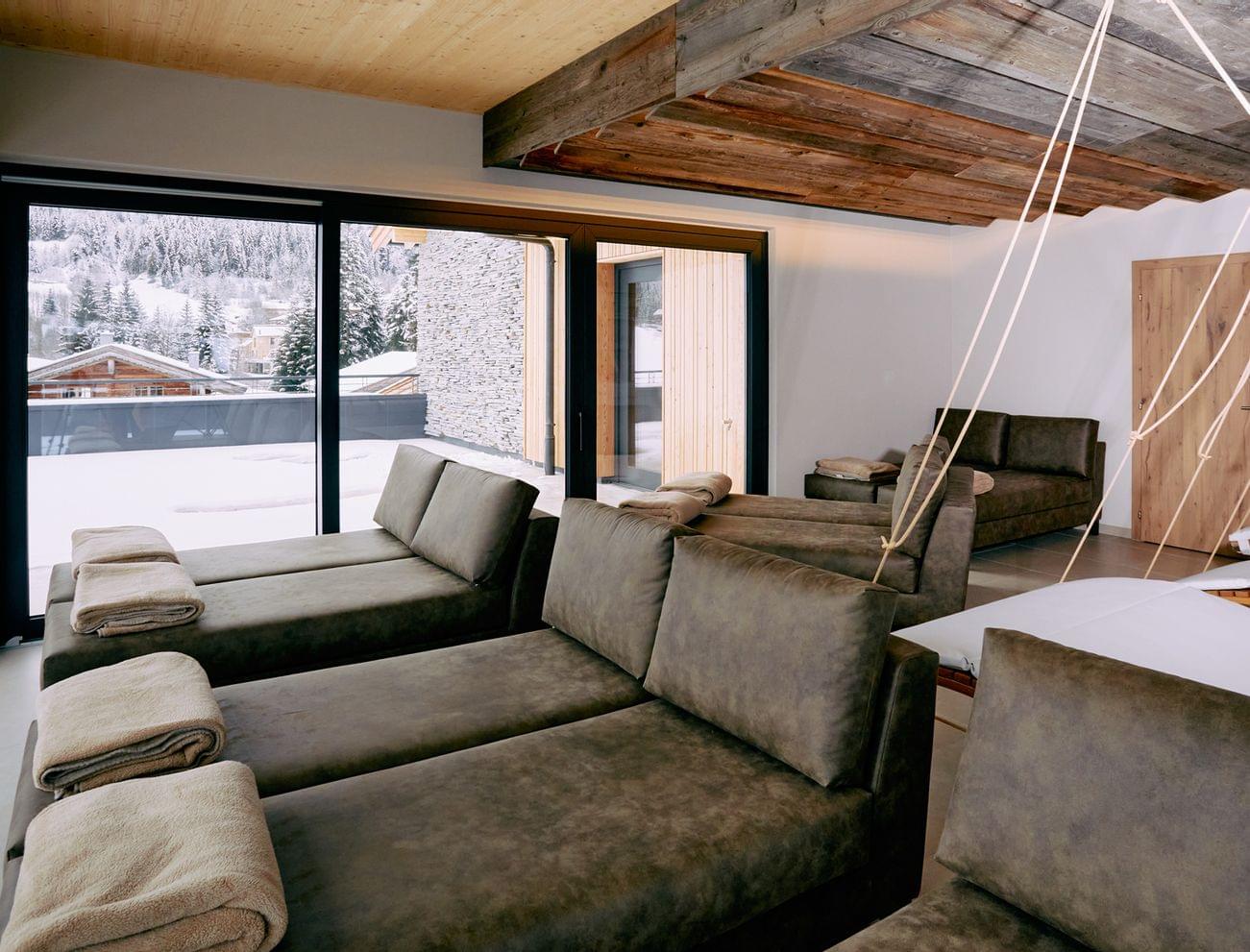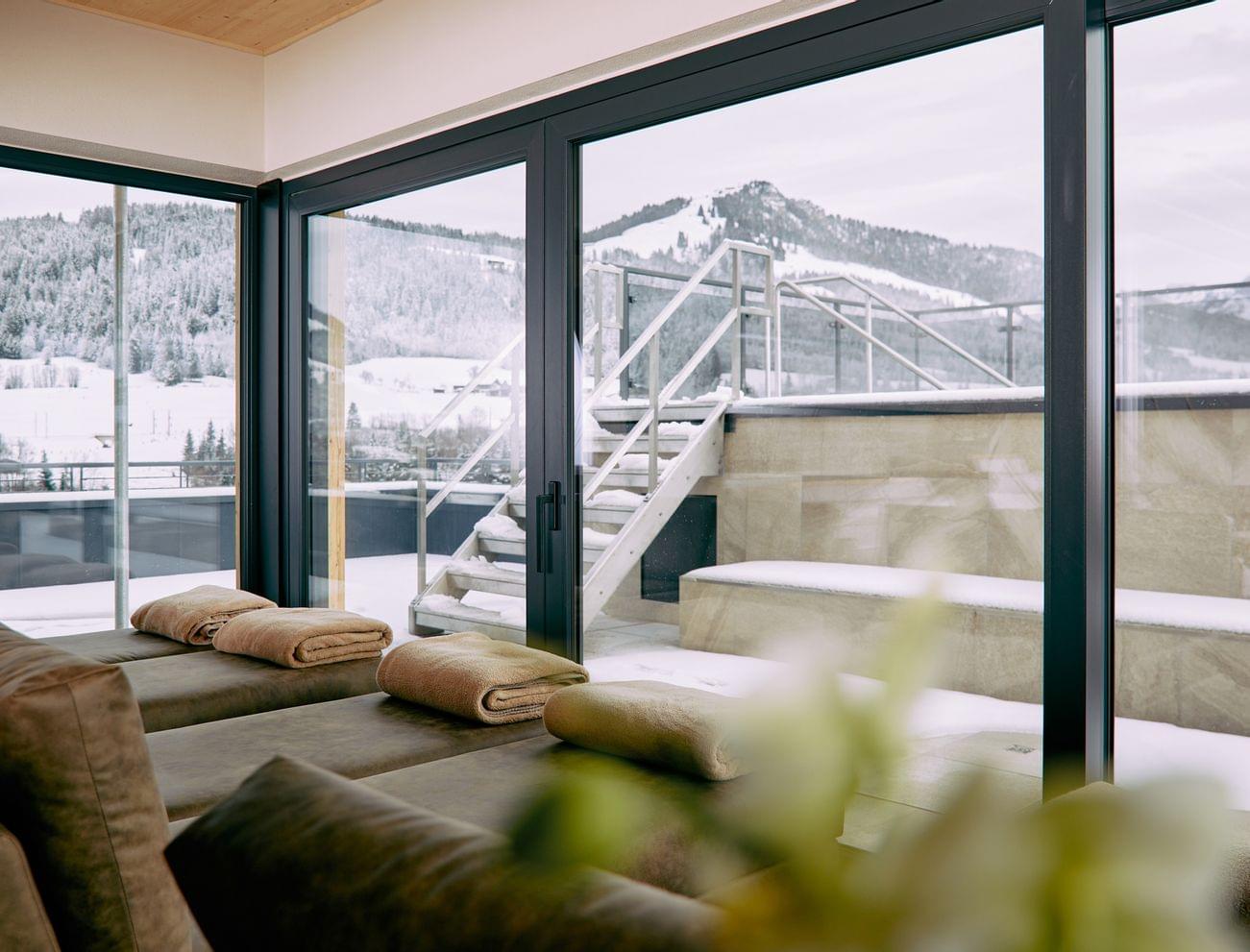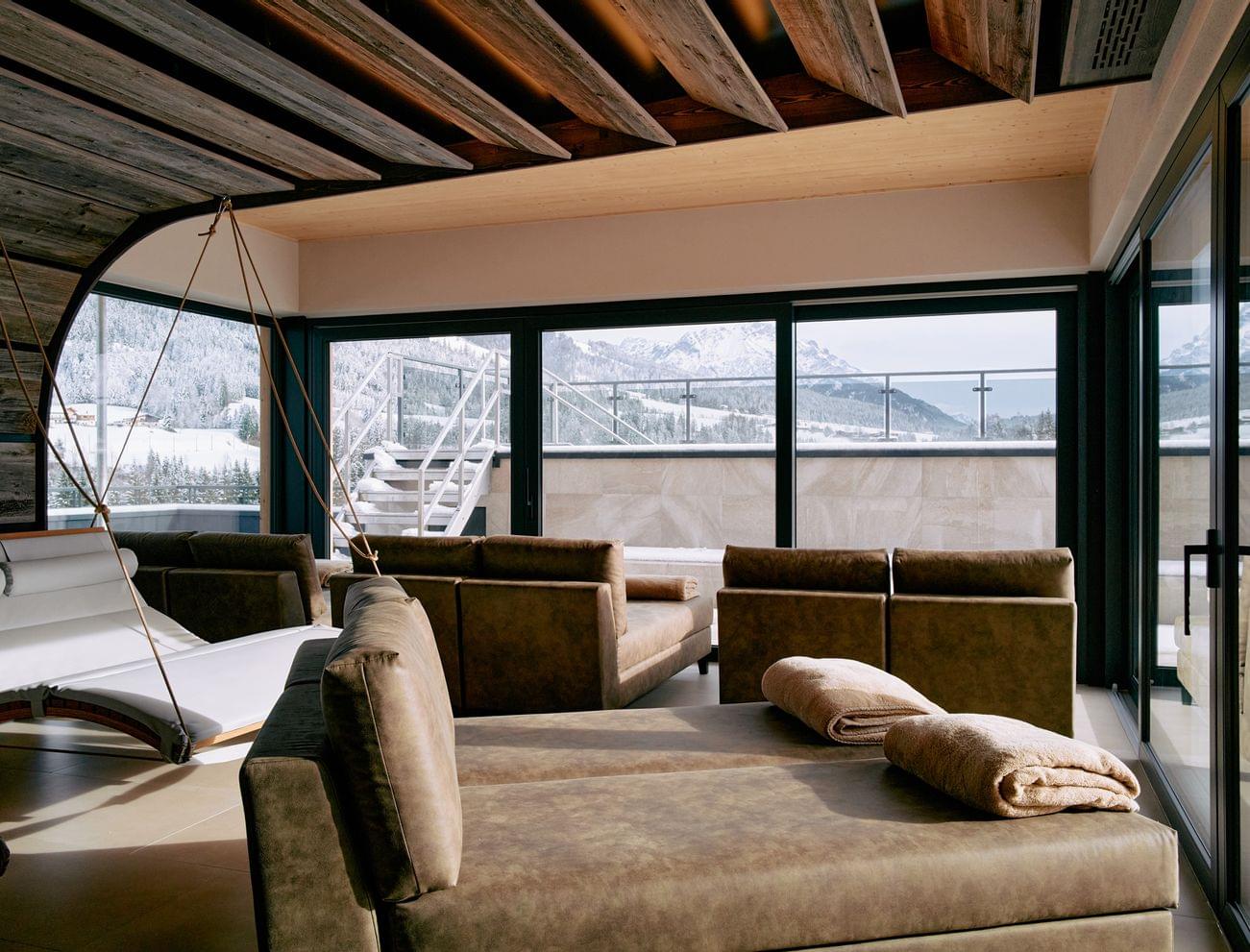 Rest means retreat.
Roof-Top Relaxation Room: Kind of Silence.
Holidays are all about the experiences. But holidays also mean time for regeneration, rest and retreat. You can enjoy these three "R" to the max at our new suite&relax Roof-Top SPA.
A time out here is exactly that... Break out of your daily routine, get off the hamster wheel, and leave behind your usual routines and just let go for once and simply do nothing at all.
The name of this new wellness trend is called "Niksen." So snuggle up on one of the relaxation loungers, gaze at the mountain world, listen to the birds chirping, and don't read anything, talk to anyone or concentrate on anything at all. For once, you can just simply be. Sounds delightful, doesn't it? Niksen is a feel-good philosophy from Holland that embraces the deliberate doing of nothing to ease the mind from the constant stress of everyday life.
Take in the mountain scenery in the relaxing floating loungers and simply consider your options: whether to jump in the pool first or go to the sauna after all. Experience the feeling of letting go, diving in and taking off. This is the ideal way to relax after an active day on the ski slopes, hiking in the mountains, or mountain biking. Regain your strength for the next day!
Quiet and relaxation room
The quiet and relaxation room offers fantastic views of the Kitzbühel Alps and the Loferer Steinberge mountains. On the floating loungers, relax in peace between sauna sessions. By suspending the loungers from the ceiling without touching the floor, you can virtually float in the air and forget about stress and everyday life.