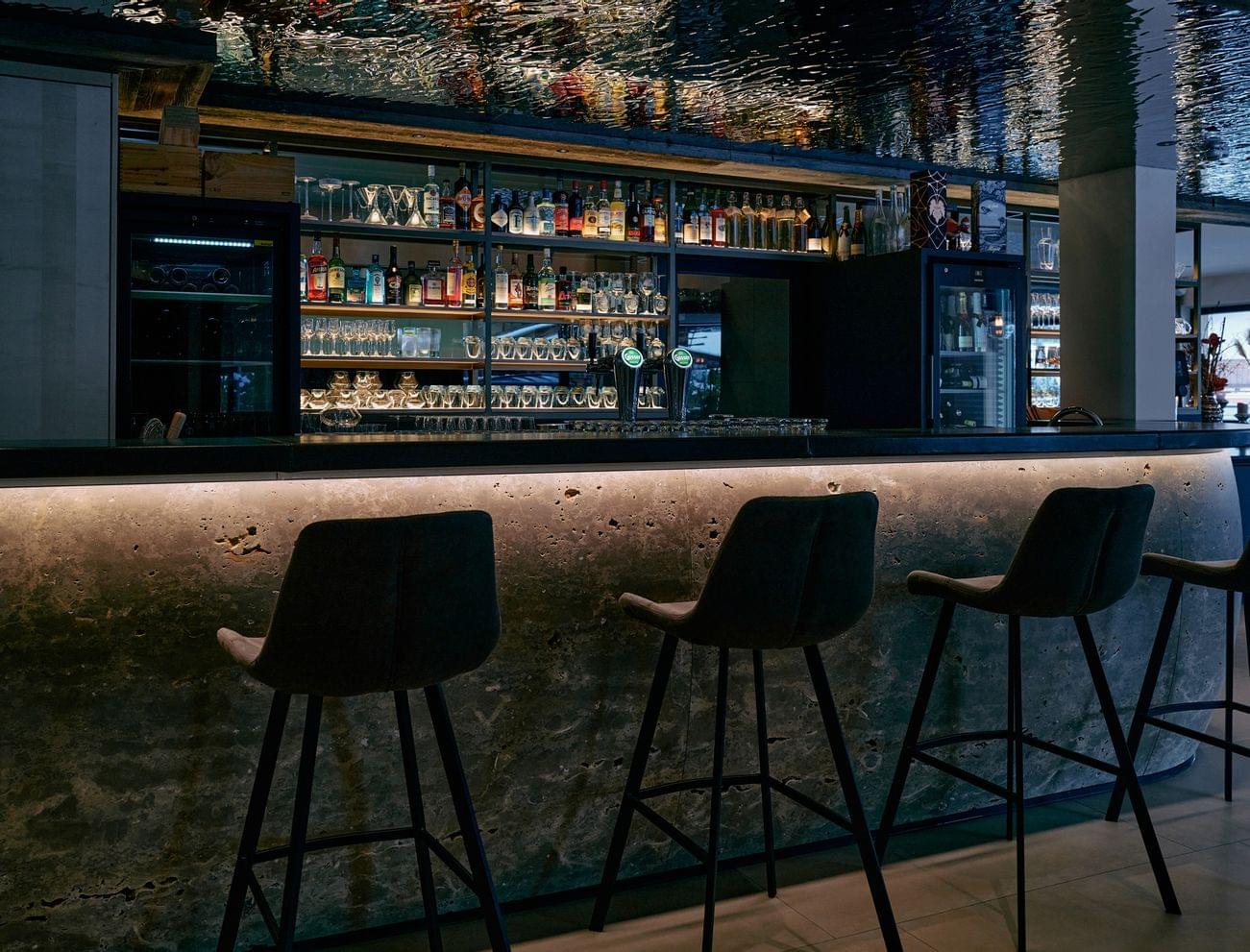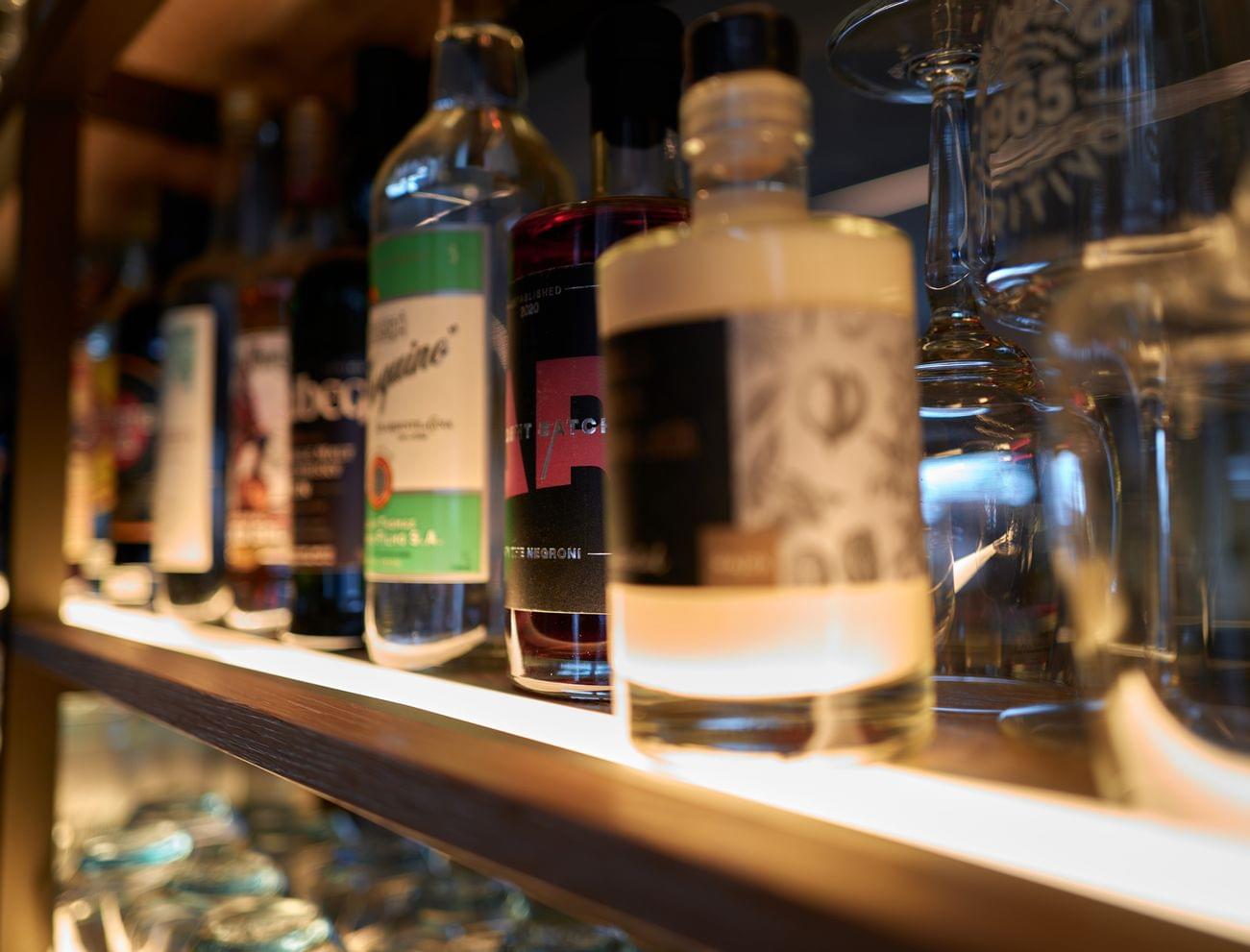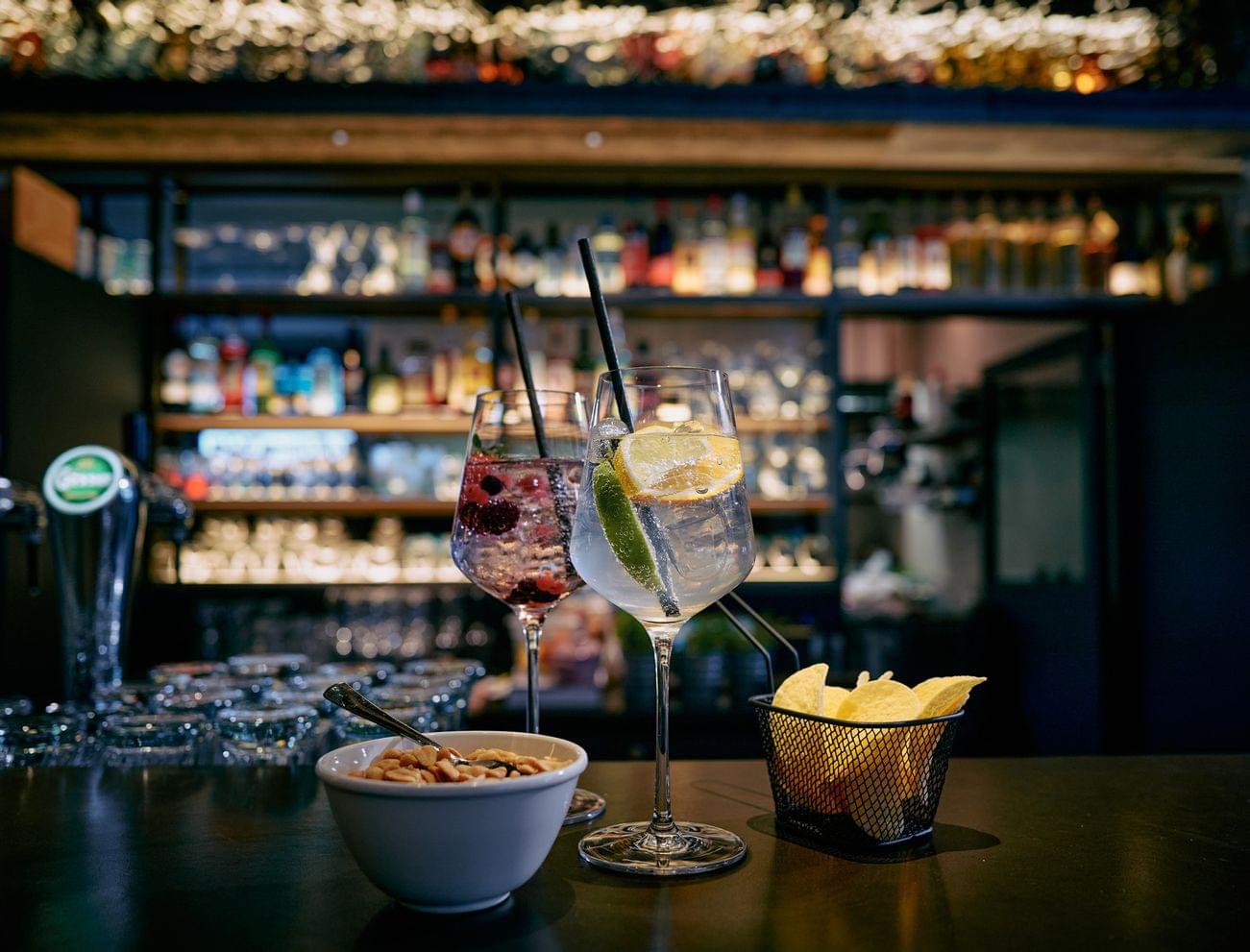 The new bar in Fieberbrunn.
suite bar.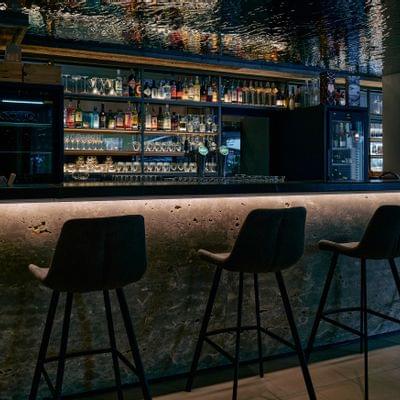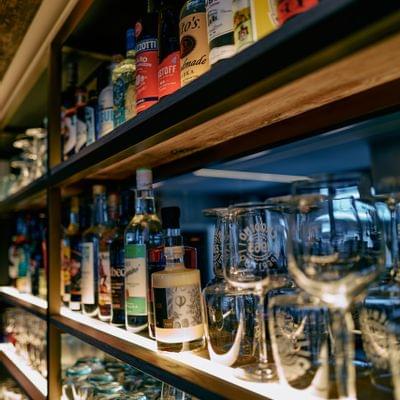 The homesuitehome**** offers all-in-one enjoyment.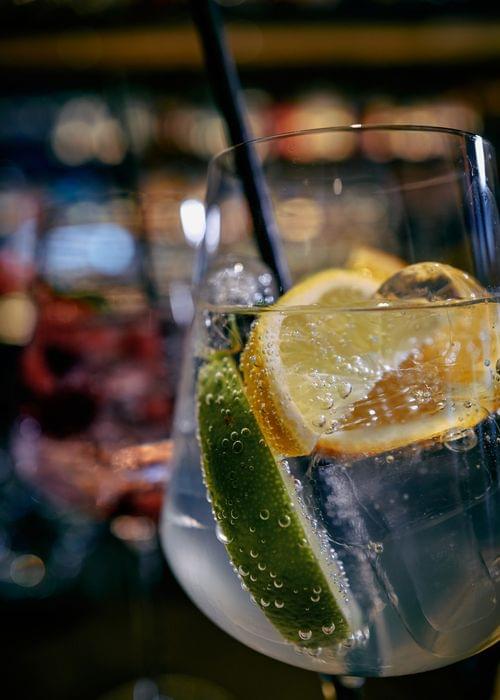 The homesuitehome**** offers all-in-one enjoyment.
In addition to the gourmet highlights that the "suite&sour" has to offer, the new bar seamlessly integrates into the cosy ambience of enjoyment.
Here, the coffee counter merges with the breakfast buffet and the regulars' table, only to end up at the bar. Carved out of a single stone, it not only catches the eye thanks to its indirect lighting and the comfy leather for cosy moments at the bar, but also with the stylish metal design on the ceiling, which makes quite a visual splash.
Here, a drink quickly turns into hours and sometimes half the night thanks to its comfortable ambience, or as we like to call it: The ticket to chill! After all, this is where the boss and bosswoman mix their own drinks from time to time, or sit as guests at their own bar.
Which is why our bar is THE place to linger a bit longer, with massive potential for regular guests. We promise: once you've spent time here, you'll long for more. More of the hip lifestyle, more of the feeling of honest hospitality and genuine laughter, and heaps more than any elegant and trashy home-base bar.
So pull up a seat, set your timer to slow, and get into the gourmet flow. Witness for yourself how time flies – or grinds to a halt – when perched on our comfortable bar stools and high benches with bar tables. Either way you're sure to have a great time.
There is also ample time and space for a glass or two of wine between rounds of high-class spirits. Sip the tastes of Austria, the New World, Southern Styria and the Wachau and taste for yourself the uppity floral bouquet, sweet ripeness and barrique tones of our wine selections. Have we whet your appetite for vino? How about a sharp Veltliner or a lush Chianti Classico instead? If you've got something else in mind, enjoy a small beer, a large frothy mug, a coffee, or our diverse range of cocktails, long drinks and other liquid taste temptations...