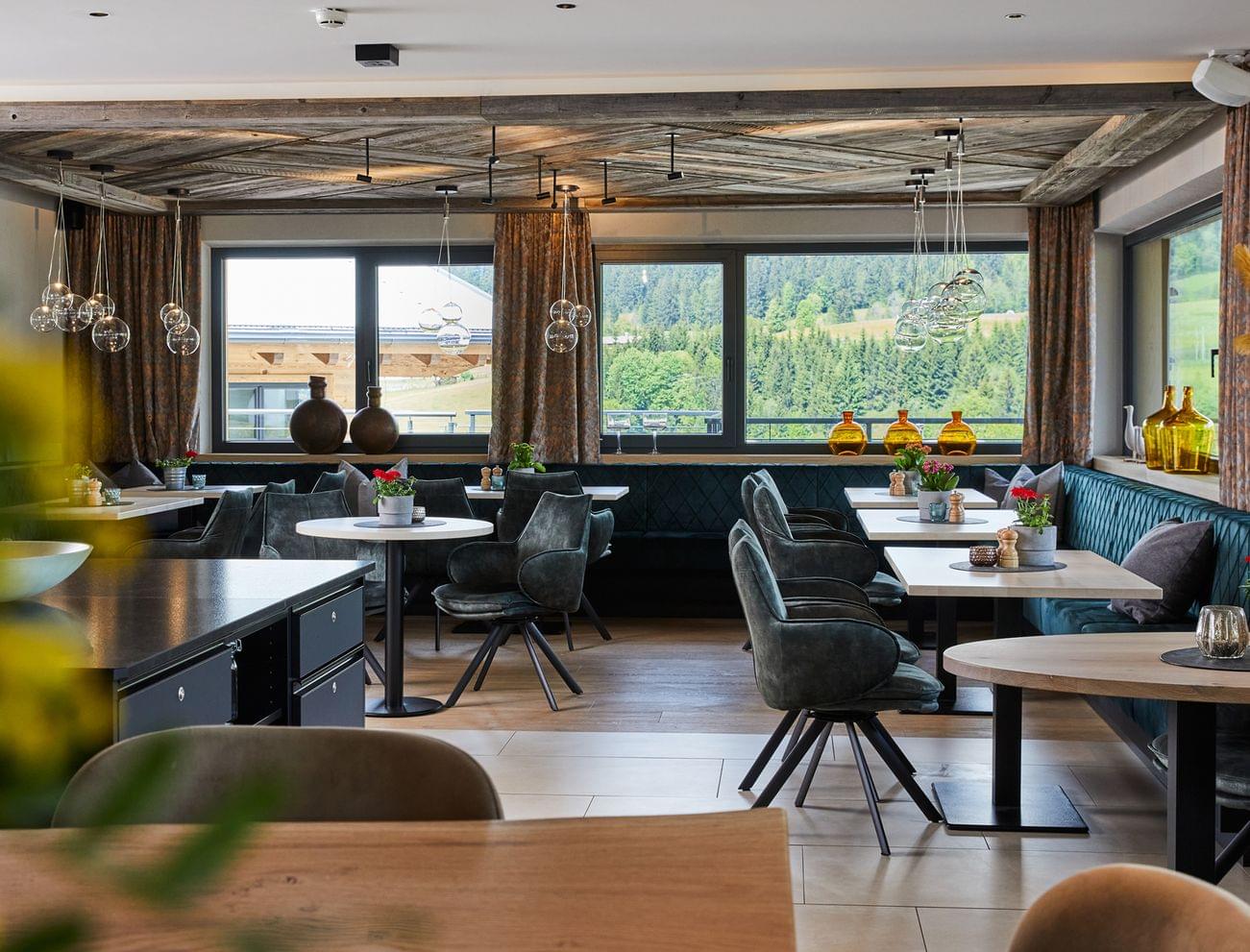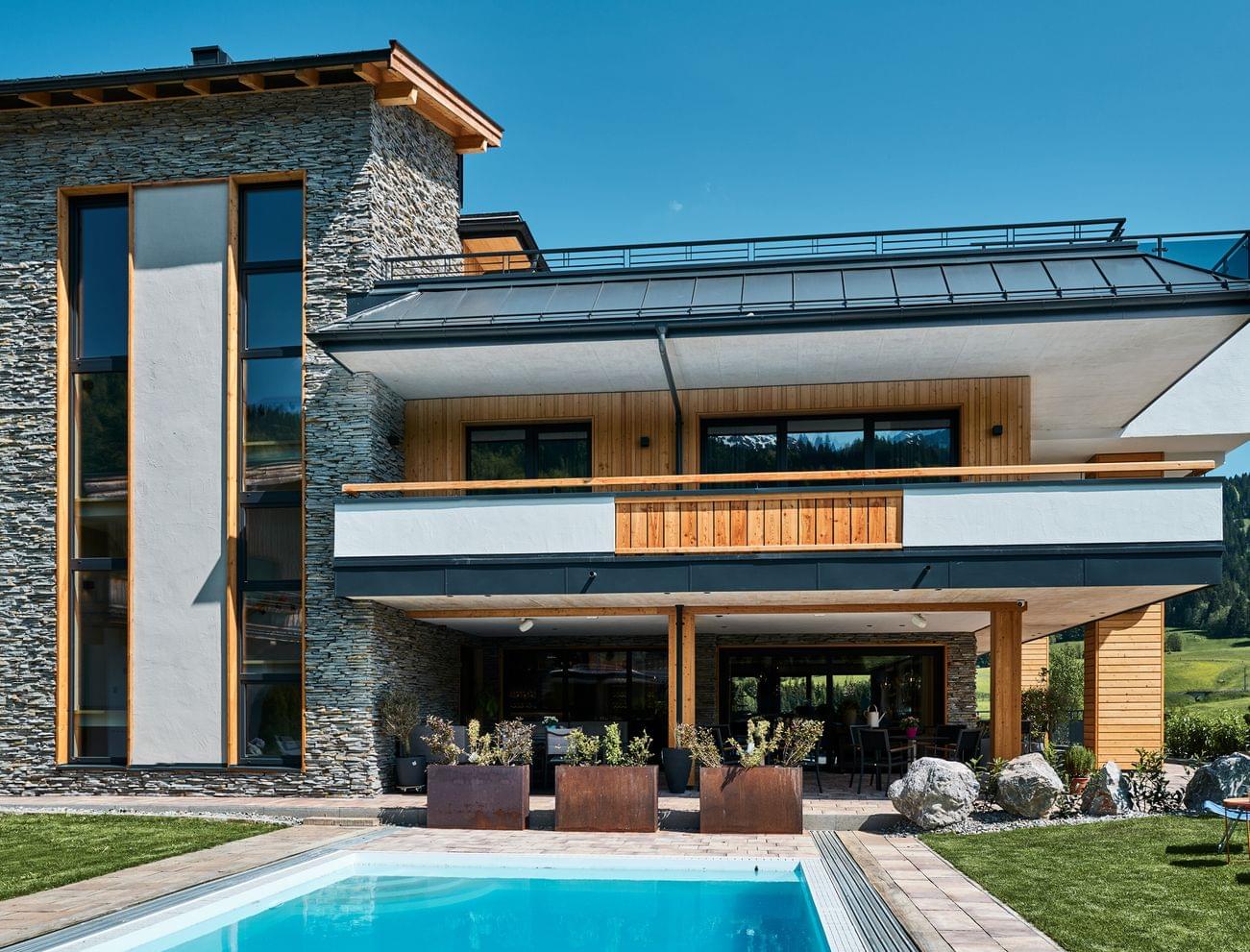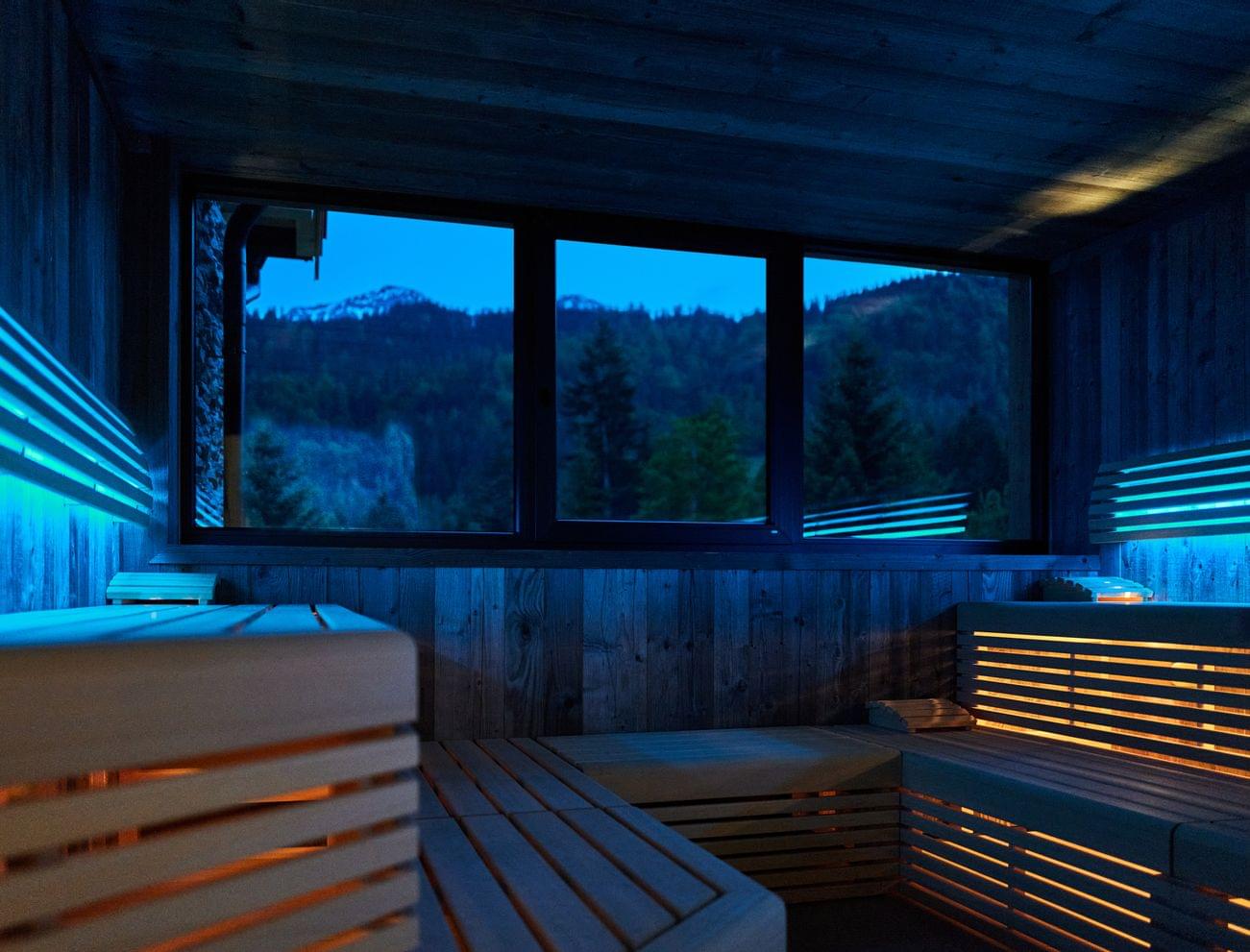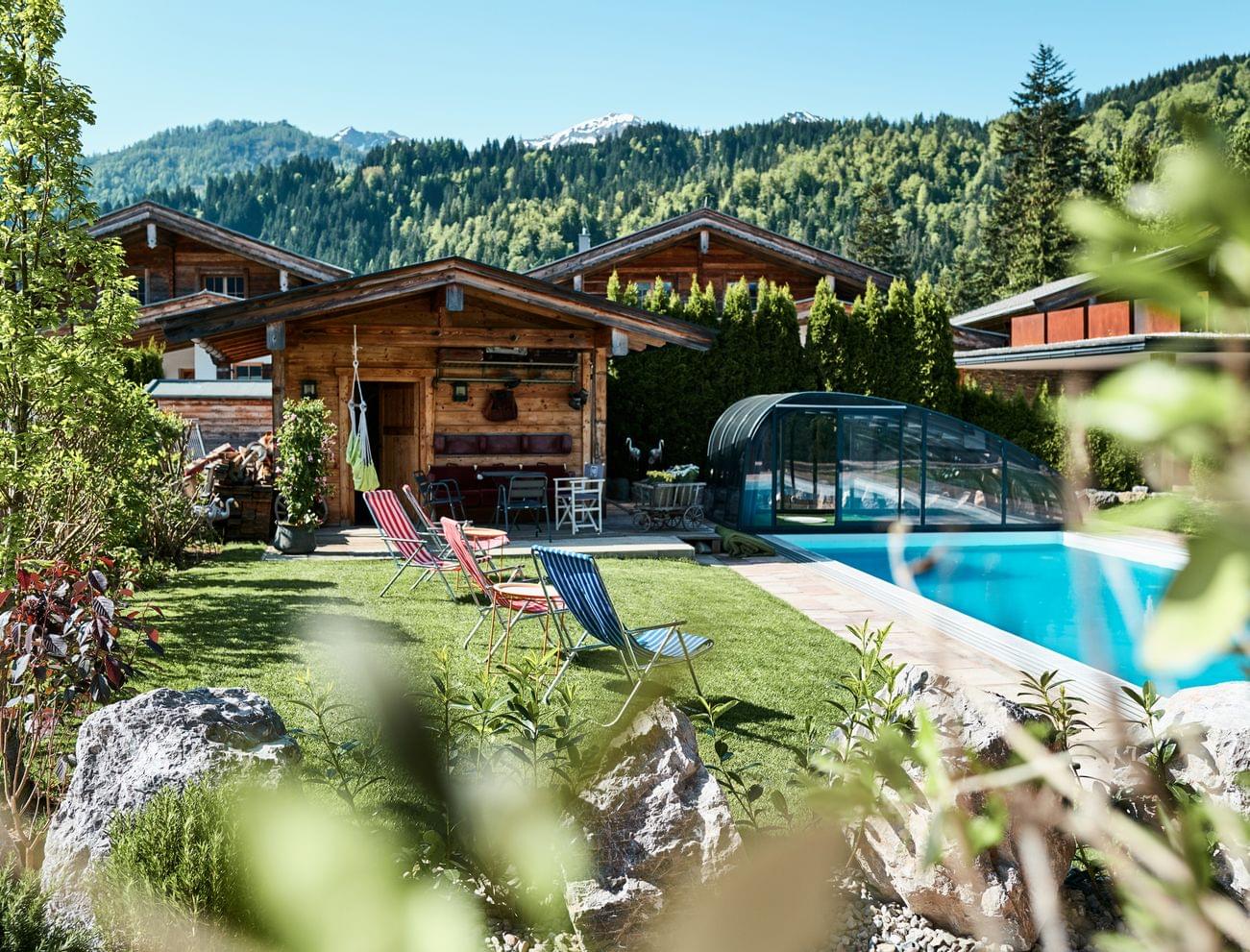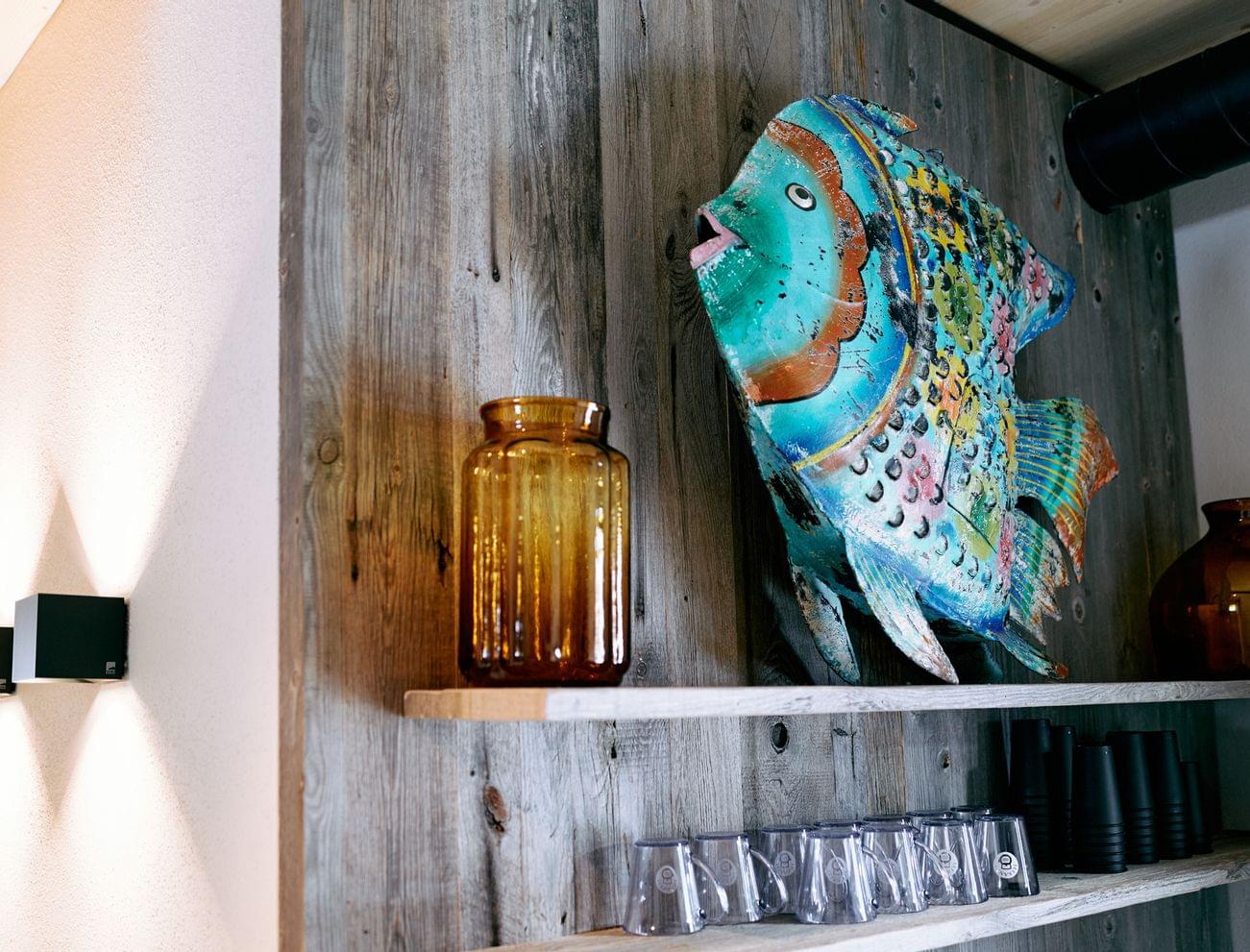 suitehome**** in Fieberbrunn.
From a boutique lodge to a 4-star hotel.
For seven years, the "Boutique Lodge" served us, Petra and Andi Kainzner, as a pool of ideas and experience.
After all, this bed and breakfast in Fieberbrunn with a truly trendy name provided the basis for the vision of an innovative feel-good holiday project, which has become increasingly clear in recent years. For us, it became increasingly clear where the development of the Boutique Lodge was headed and where we, as two tourism trendsetters, wanted to position our very own unique hotel.
Sometimes contrasting ideas such as "less, more, essential, authentic" were at the heart of our vision. After all, on holiday, we don't need that much to be happy.
We just need time and of course space. And we need people who'll listen when we say what we really need and mean. Things that are important for relaxing, things that are essential for developing holiday butterflies in our stomachs, and things that are valuable in restoring and recharging our own bodies and minds.
homesuitehome**** thus aims to convey a feeling of truly being at home whilst still being wholly on holiday.
homesuitehome**** stands for the elusive quality of open space, freedom and leisure.
homesuitehome**** delivers a world of humanity and hospitality to its guests.
And homesuitehome**** is small enough to remain personal, special and always on the leading edge.
suitehome****.
A future needs an origin story.
Our history in brief: The idea for "Home Sweet Home" is essentially 200 years old. In 1823, the Americans Henry Rowley Bishop and John Howard Payne wrote their ode to this very special quality of coming home, which has since evolved into an idiom. These days, we would say the phrase "Home Sweet Home" has clearly gone viral.
We decided to bring this tried, true and beloved feeling into modern holiday life and pimp it up using the "suite idea." After all, suites give us space and time, freedom and individuality. Our modern suites with stylish designs and all the furnishings of home, complemented by the 4-star comfort of a modern hotel with a rich breakfast buffet, a trendy restaurant, a cool bar and a very special SPA area, are at the heart of the modern holiday philosophy.
And thus "homesuitehome" was born.
That is kind of magic!