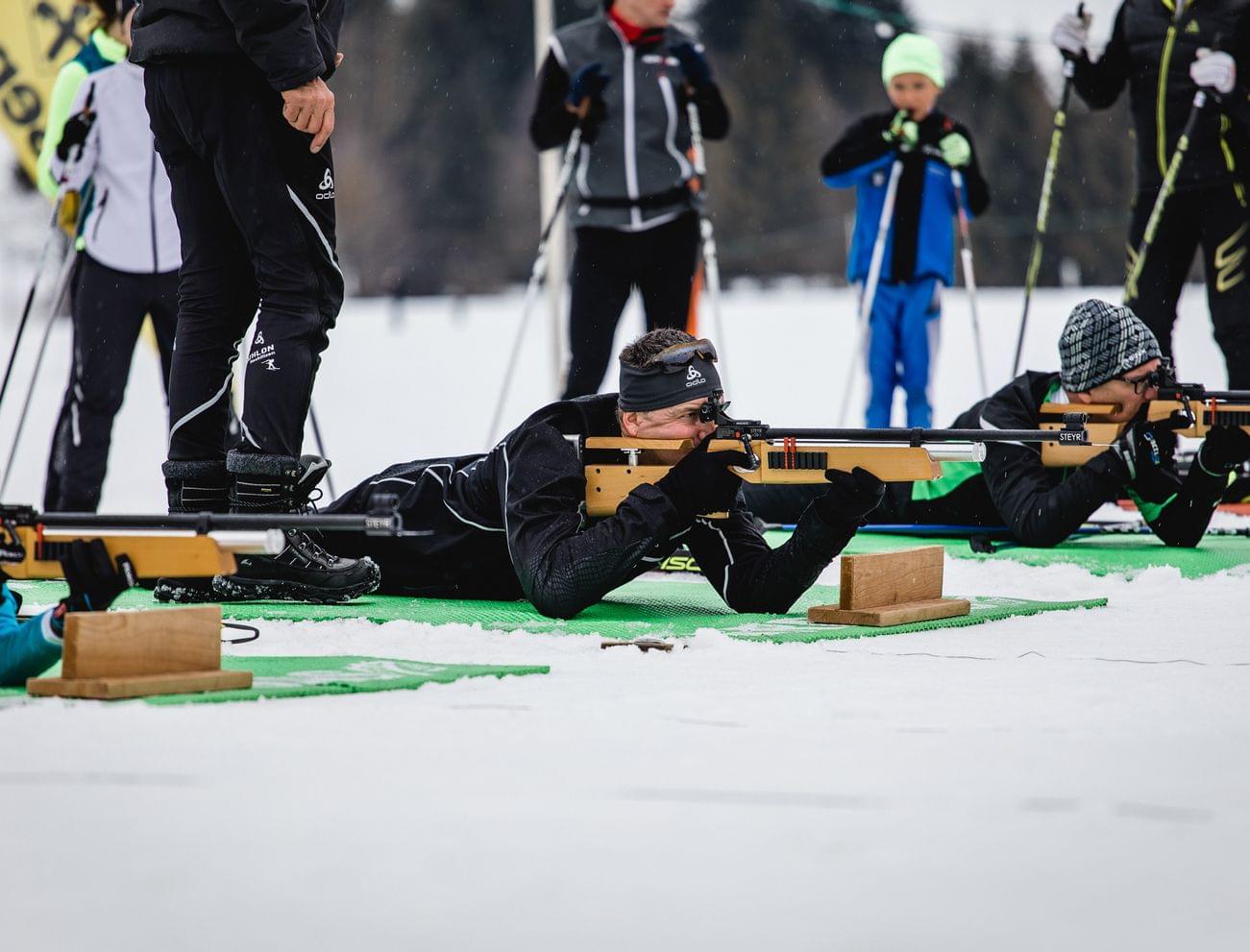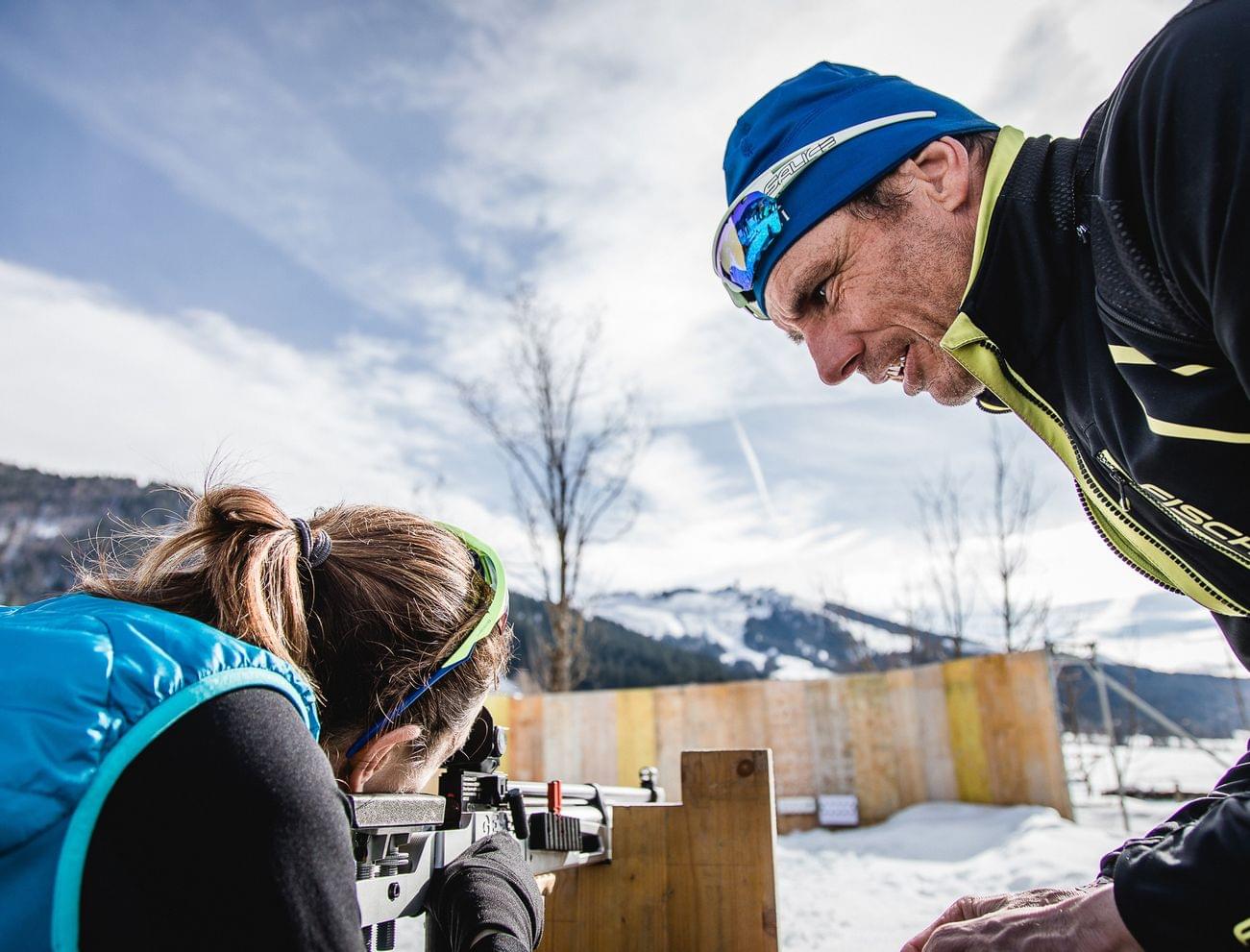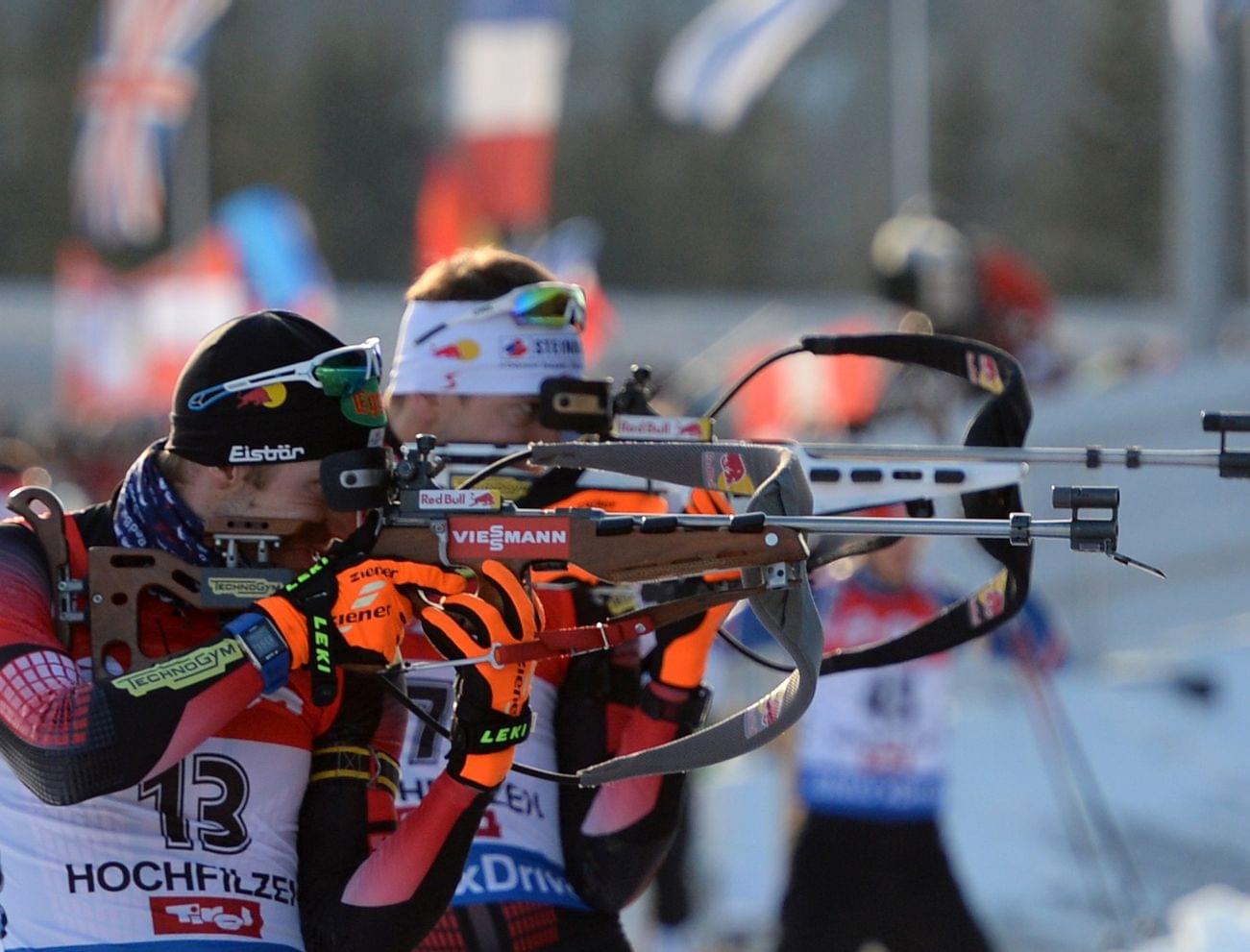 suitehome****.
Biathlon in the Pillerseetal valley.
There is a grand tradition of hosting biathlon competitions for the world's elite in the Pillerseetal valley. Every year at the beginning of December, the Biathlon World Cup takes place in Hochfilzen, just 10 km away.
This is a top international sporting event where the best of the best meet and compete for World Cup points. This major event attracts countless visitors from near and far to the Pillerseetal valley every year and also offers a great social programme. From the sprint to the pursuit to the mass start, anyone who has experienced this sporting event live can attest to the sensational atmosphere!
Hochfilzen has also hosted the Biathlon World Championships three times: in 1978, 2005 and 2017. So it's no wonder that all the vibes in the Pillerseetal valley revolve around this attractive sport in winter. Best of all, even interested guests can try their hand at biathlon! Between December and Easter, there's the guest biathlon period, which offers everyone a look behind the scenes.
Guest biathlon in St. Ulrich am Pillersee: Thursday, Friday or Saturday
Guest biathlon in Hochfilzen: Tuesday, Thursday and Saturday
Follow in the footsteps of world-class biathletes and put your marksmanship skills to the test. Professional advice at the shooting range is guaranteed!