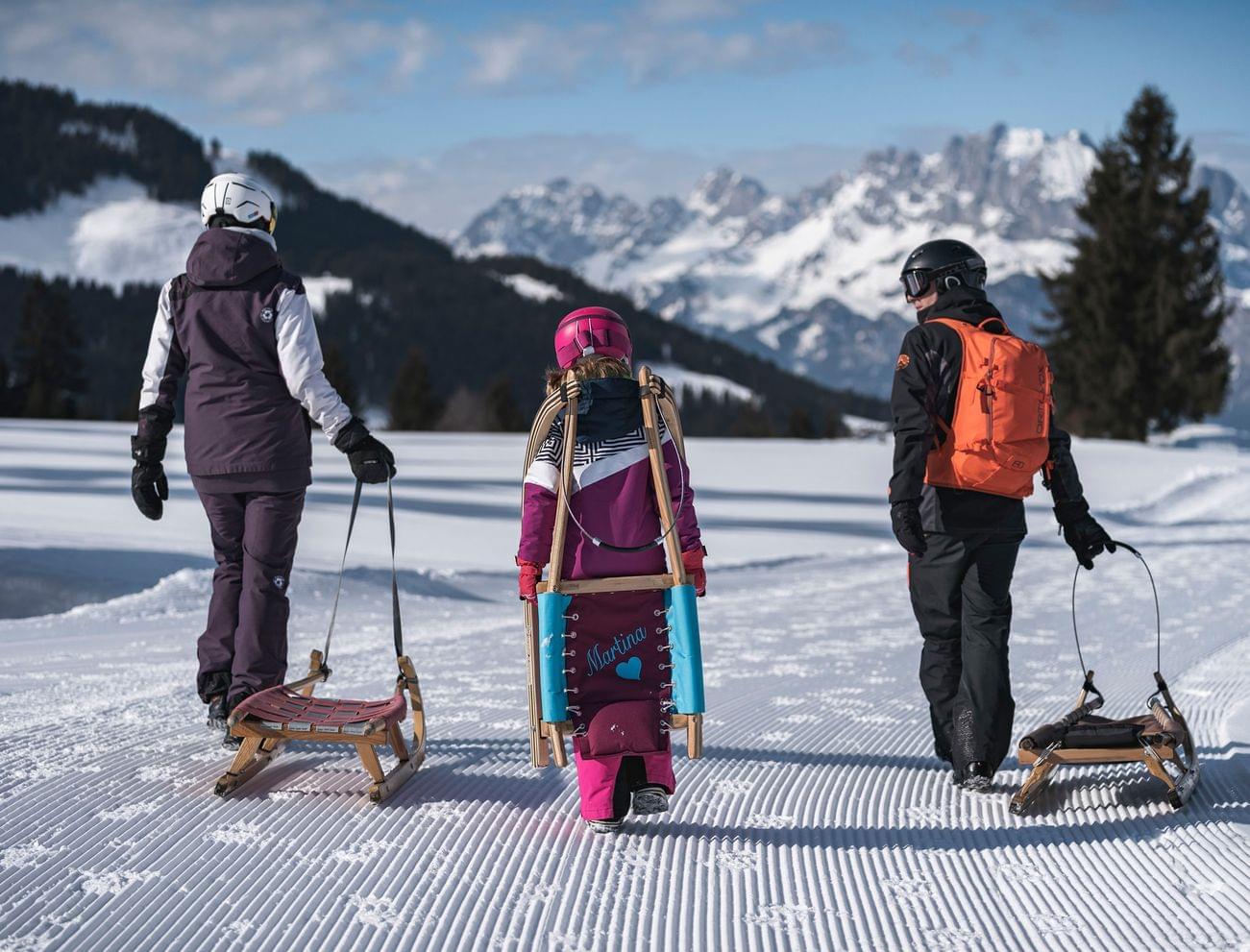 Family holidays in winter in Tyrol.
Family holidays in the Pillerseetal valley.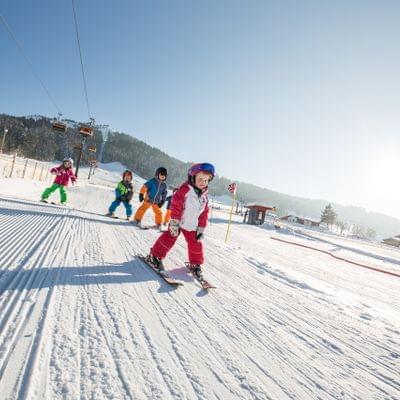 What turns a family holiday into a dream holiday?
What turns a family holiday into a dream holiday?
A family holiday in Tyrol with a pool is a must. At our Family SPA each day until 5:30 pm, you can play, splash, paddle and play in the Roof-Top Pool, which is heated to 33 degrees C all year round and offers fabulous panoramic views of the surrounding mountains. It's the place to be in winter and in summer!
Family holidays in Tyrol in winter.
Skiing at the Skicircus Saalbach Hinterglemm Leogang Fieberbrunn.
While staying at homesuitehome****, the family ski paradise is practically on your doorstep. The Skicircus Saalbach Hinterglemm is just 800 m away from the hotel. The hotel's own shuttle will take you to the valley station every morning. At the Skicircus Saalbach Hinterglemm Leogang Fieberbrunn, family skiing is a top priority. Numerous fun parks, children's ski schools and family slopes await you at Austria's most laid-back ski resort. And after a successful day of skiing, take a ride on Timok's Alpine Coaster directly at the Streuböden middle station, which is included with a valid ski pass!
Fieberbrunn also offers a wide range of other attractive winter activities. How about letting the kids explore the winter landscape with a llama? Or why not go on an exciting toboggan run? Four toboggan runs are available in the Pillerseetal valley and can be used during the day as well as in the evening. If the hike up is too difficult for you, you can also take the toboggan taxi to the top.
Our mountain adventure worlds are also open in winter. A ride on Timok's Alpine Coaster in Fieberbrunn is just as enjoyable as a visit to the stalactite cave on the Steinplatte mountain. Passing snow-covered dinosaurs, the viewing platform is also open and offers breathtaking views into the depths.
Who says winter hiking is boring? On the Biathlon World Championship Trail in Hochfilzen, you can try your hand at various stations and learn interesting facts about biathlon along the way. Plus, all hard-working hikers will receive a personal World Championship medal at the end - now that is an incentive!