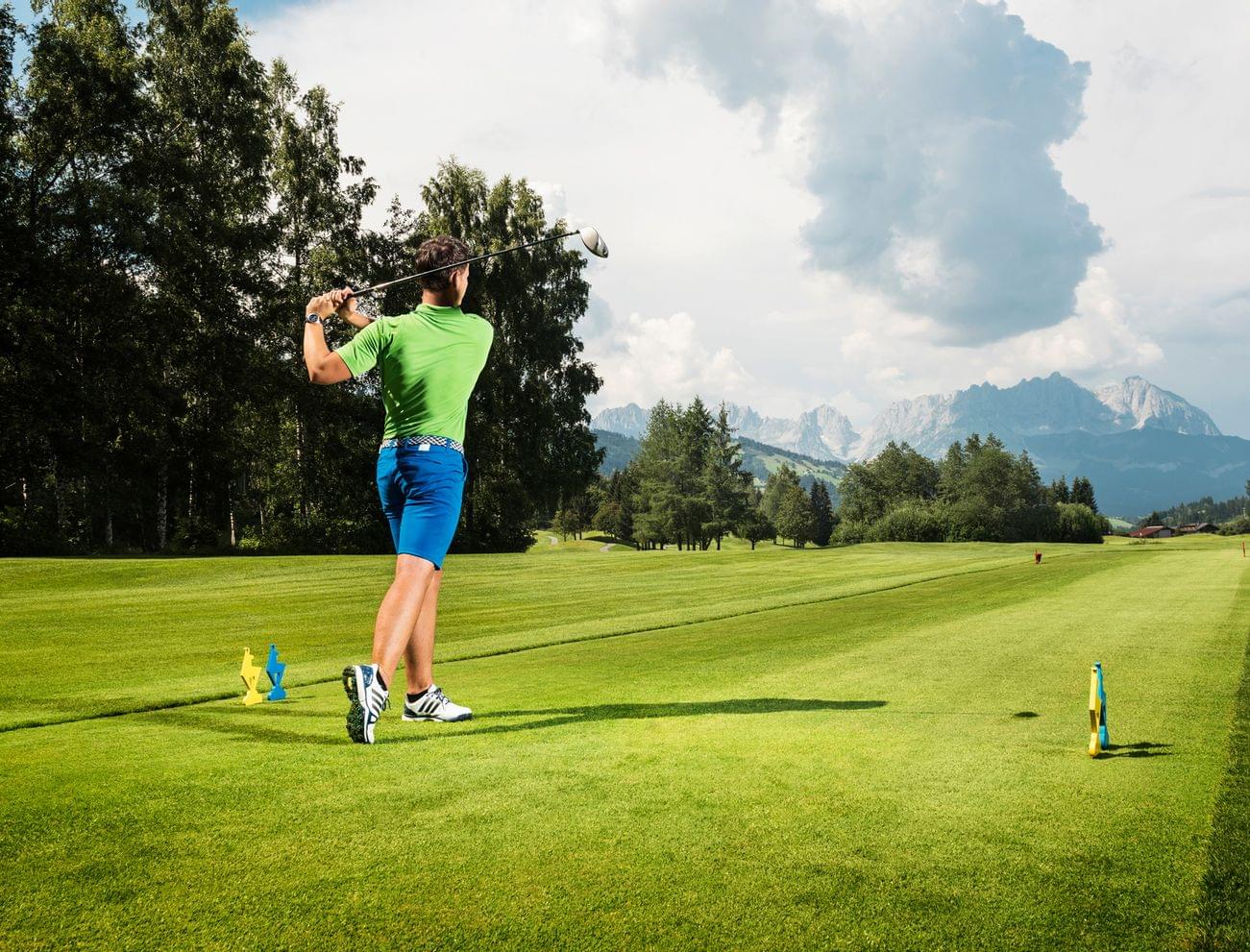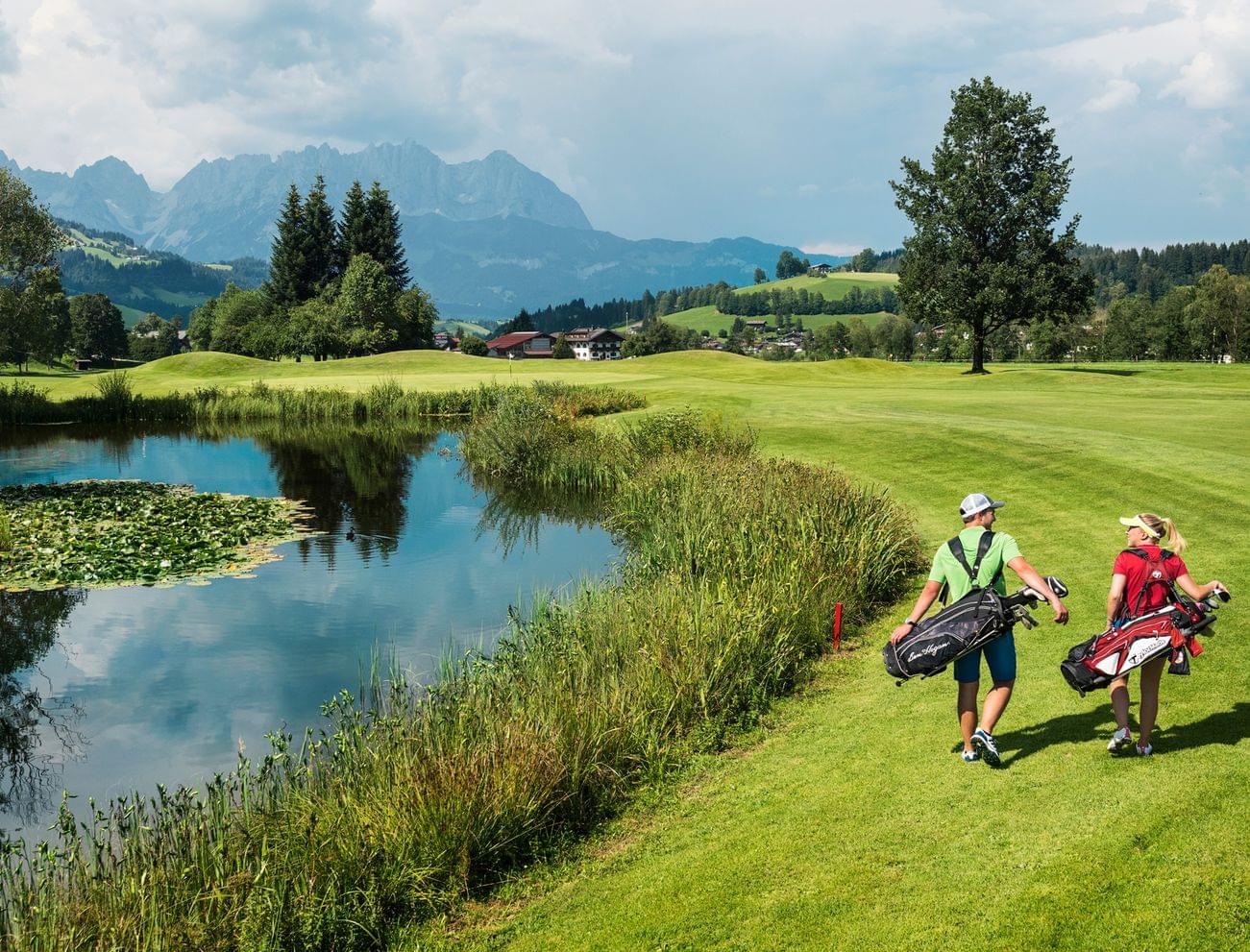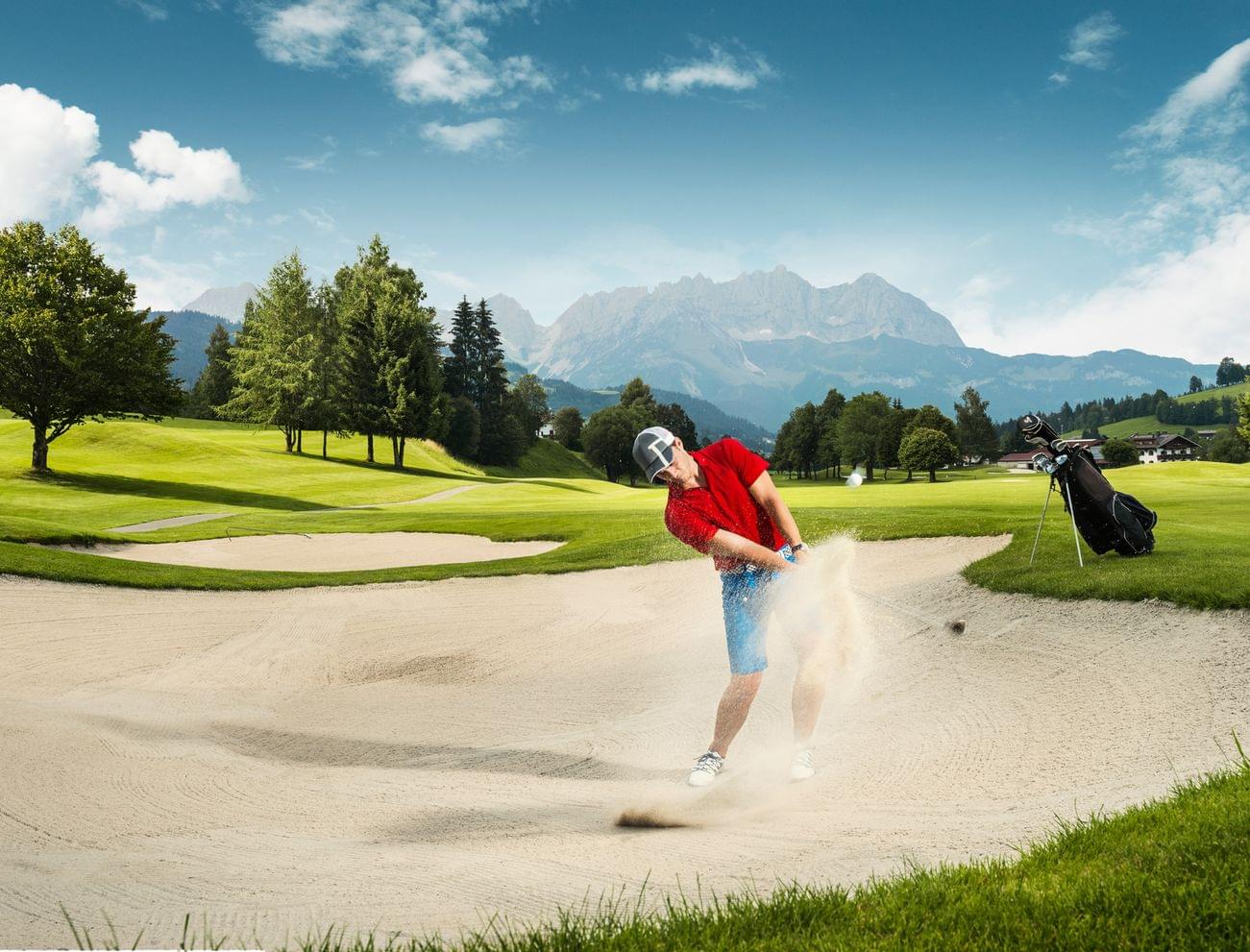 Golf courses around the Pillerseetal valley.
Golfing in Fieberbrunn.
There is a long and grand tradition of golfing in the Kitzbühel Alps.
Here, picturesque fairways, perfectly manicured greens and idyllic water hazards and ponds alternate with fantastic panoramic views of the surrounding mountains and peaks. Golfers can enjoy a wide variety of golf courses around our hotel to enhance their skills, play a few relaxing rounds, and take part in a tournament or two.
The Pillerseetal valley is the ideal starting point for your golf holiday. No fewer than eleven golf courses, distinguished by their diverse styles and layouts, are located in the immediate vicinity and are easily accessible by car within a 25 km radius. From the neighbouring town of Reit im Winkl to Saalfelden and Kitzbühel, golf beginners as well as professional players can enjoy a variety of challenges on the short grass. For all skill levels, the driving range area as well as chipping, pitching and putting greens offer the optimal conditions for all skill levels. Thanks in no small part to short journey times, a variety-rich golf holiday in combination with indulgence at the Roof-Top SPA and our suite&sour restaurant are definitely worth a trip.
Golf courses in the Kitzbühel district
Golf courses in the district of Kufstein
Golf courses in the Salzburgerland
Golf courses in neighbouring Bavaria