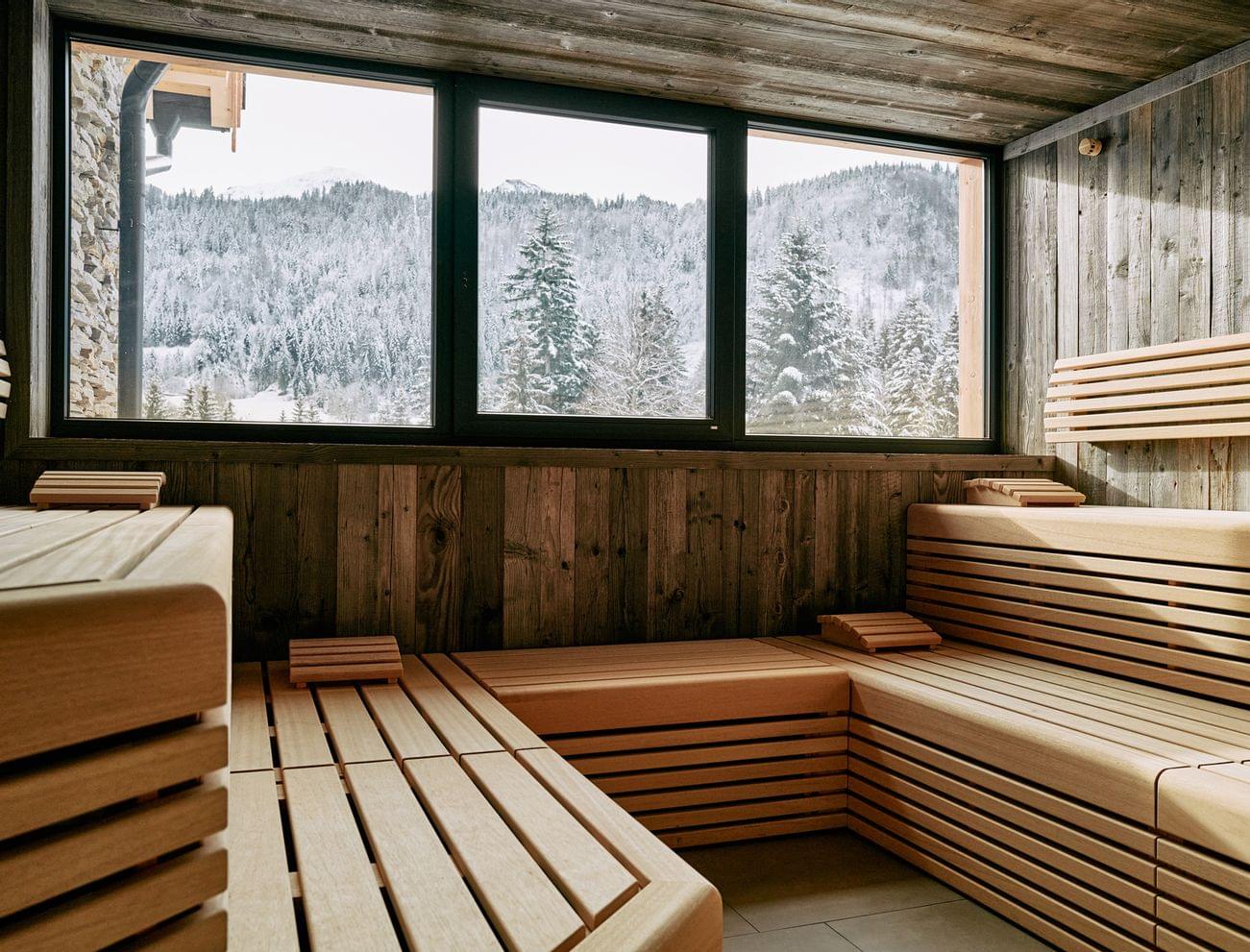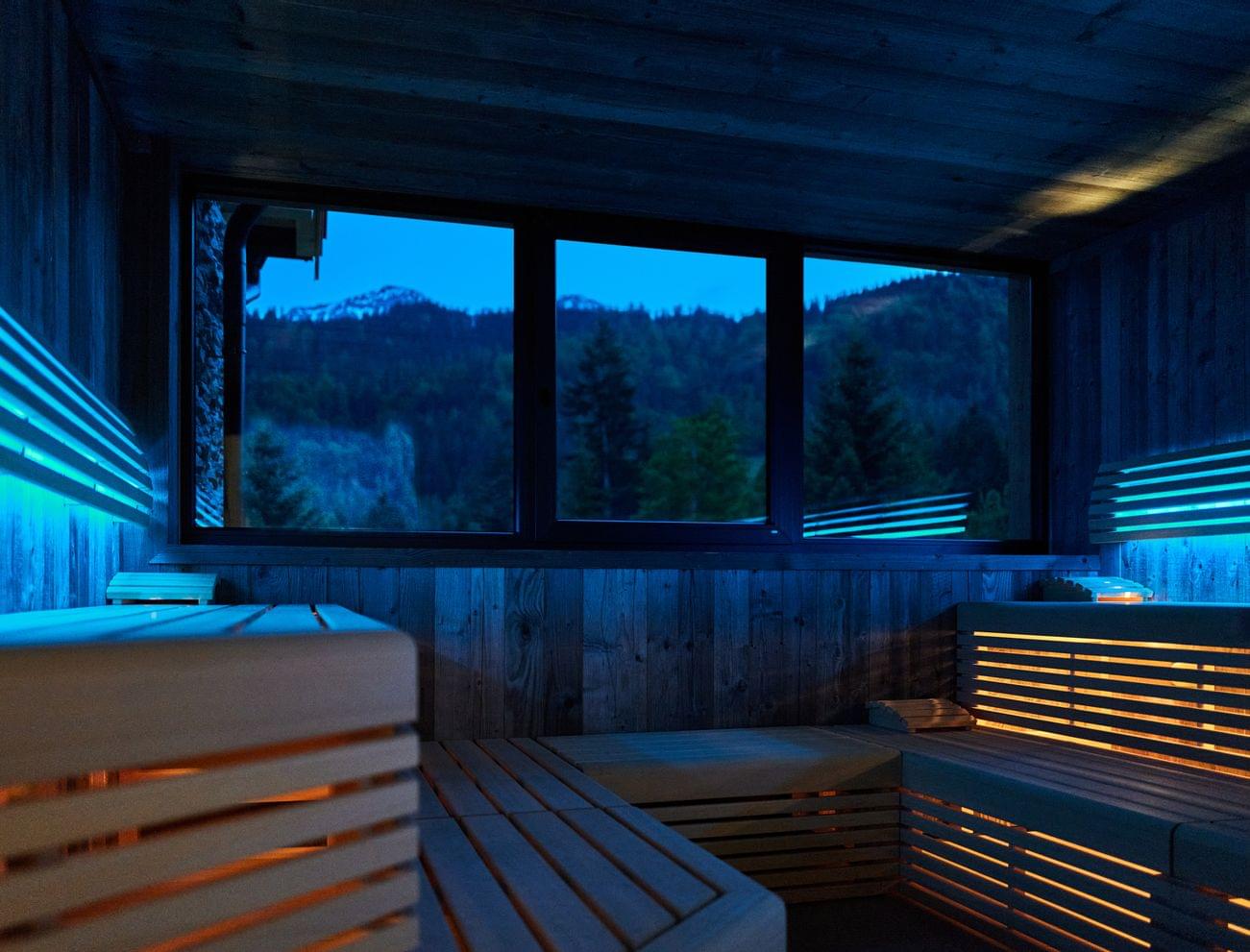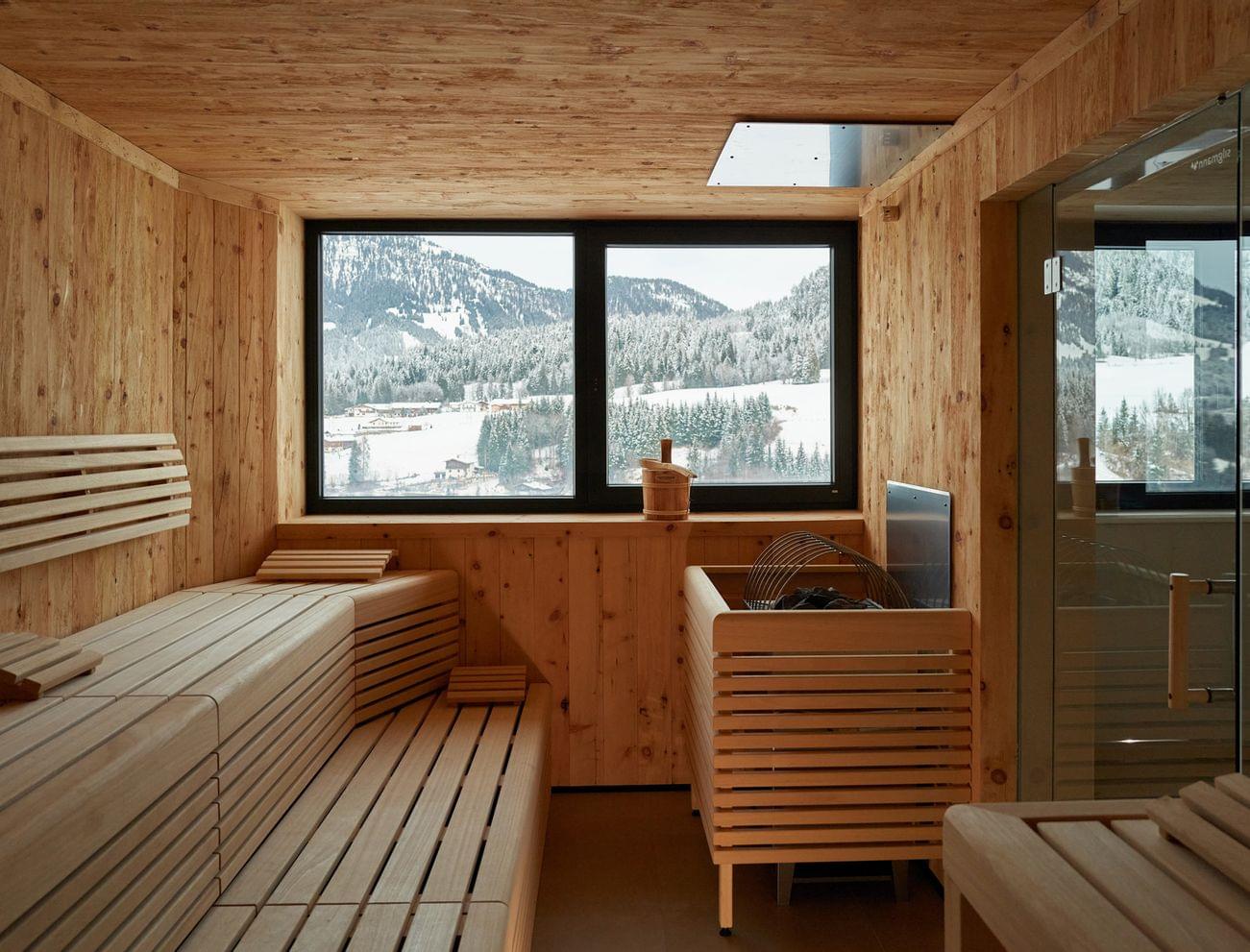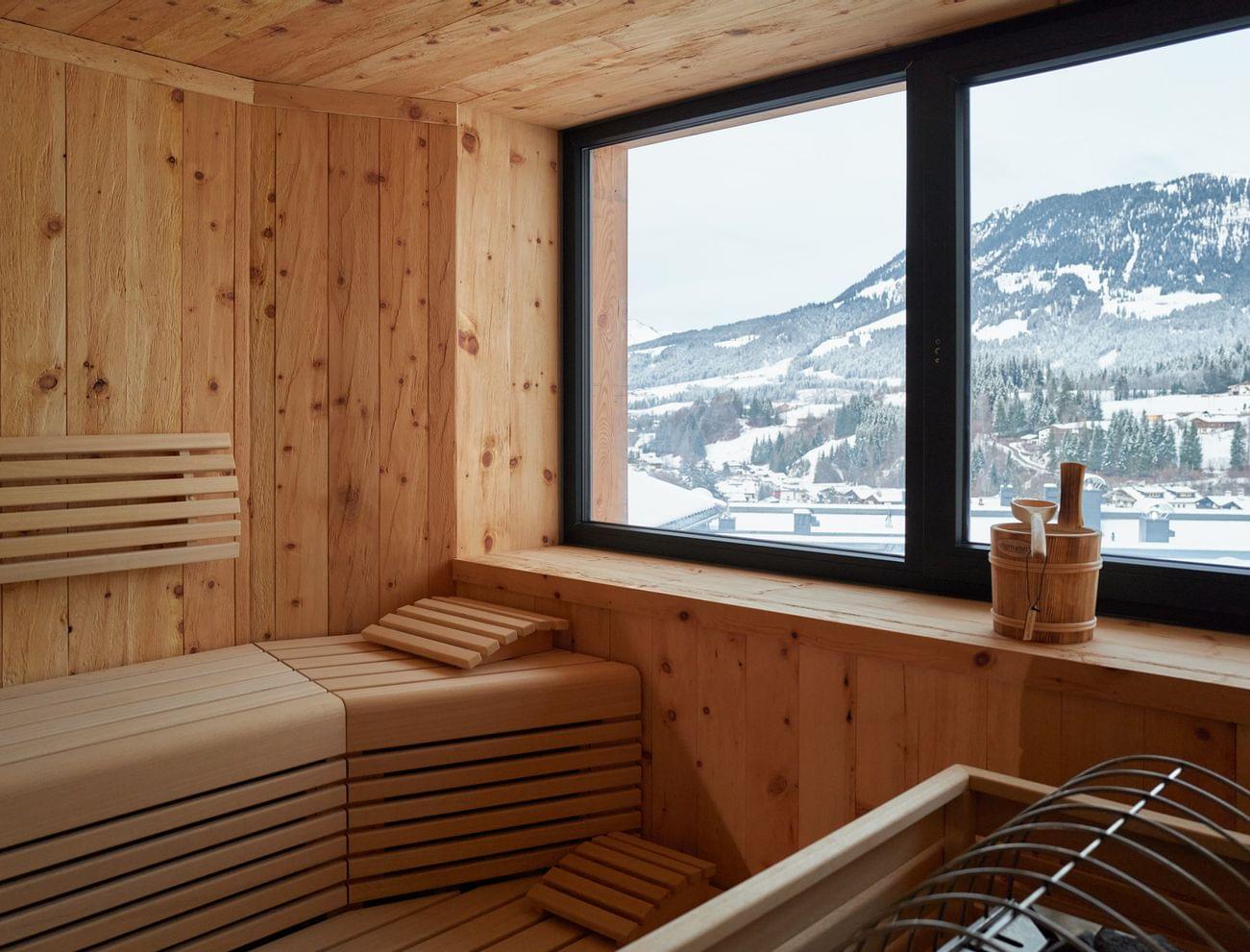 THE 4-star hotel with sauna in Tyrol.
Sauna in Fieberbrunn: At the Roof-Top SPA.
After skiing, hiking or a mountain biking tour, the next highlights await you in the Roof-Top SPA at homesuitehome****: A relaxing time-out in the new wellness area is good for mind, body and soul.
In the new organic herbal sauna, you can enjoy views of the Buchensteinwand mountain and towards St. Johann, while the Finnish sauna offers magnificent panoramic views of the Wildseeloder mountain. Immerse yourself in warming temperatures at the Finnish sauna and gentle aromatic vapours in the organic herbal sauna and quietly lose your sense of time.
The benefits of regular sauna sessions are manifold. By raising the temperature of the skin by 3-10 degrees, depending on the temperature in the sauna, the body's own immune responses are activated. In addition, the blood vessels expand, the respiratory and heart rates accelerate and, as a result, the muscles become pleasantly relaxed. A sauna session often works wonders for sore muscles or minor sports injuries like pulled muscles.
Sweating also helps detoxify the body and the improved blood circulation in the mucous membranes allows you to breathe deeply. Those who regularly go to the sauna strengthen their health in a holistic way. As a result, their susceptibility to infections decreases. The alternating heat and cold also trains the cardiovascular system and supplies the body with more oxygen. Saunas can also be beneficial for sleep problems, as well as relieve headaches.
Conclusion: Saunas improve the ability to regenerate and relax, and thus enhances that holiday feeling!