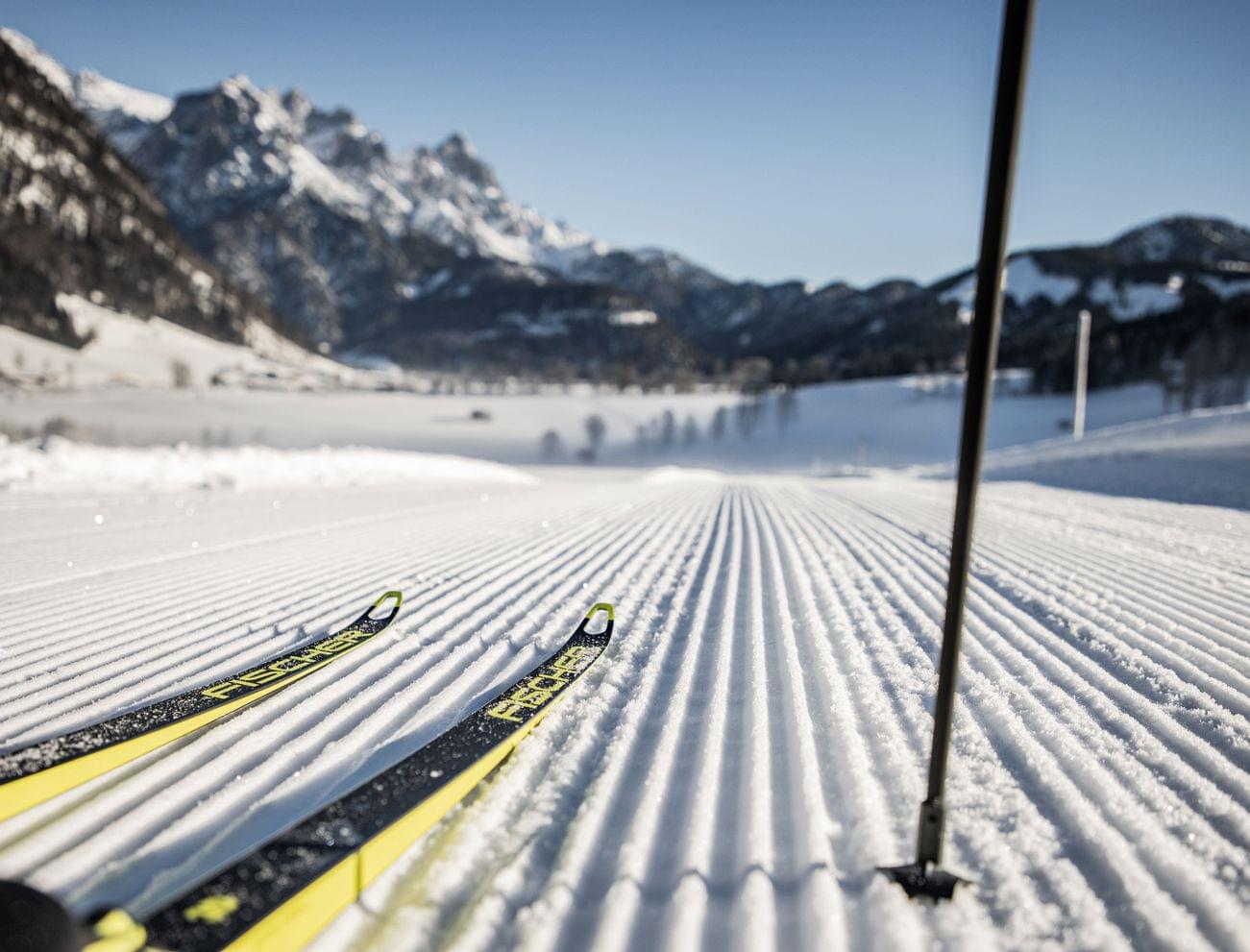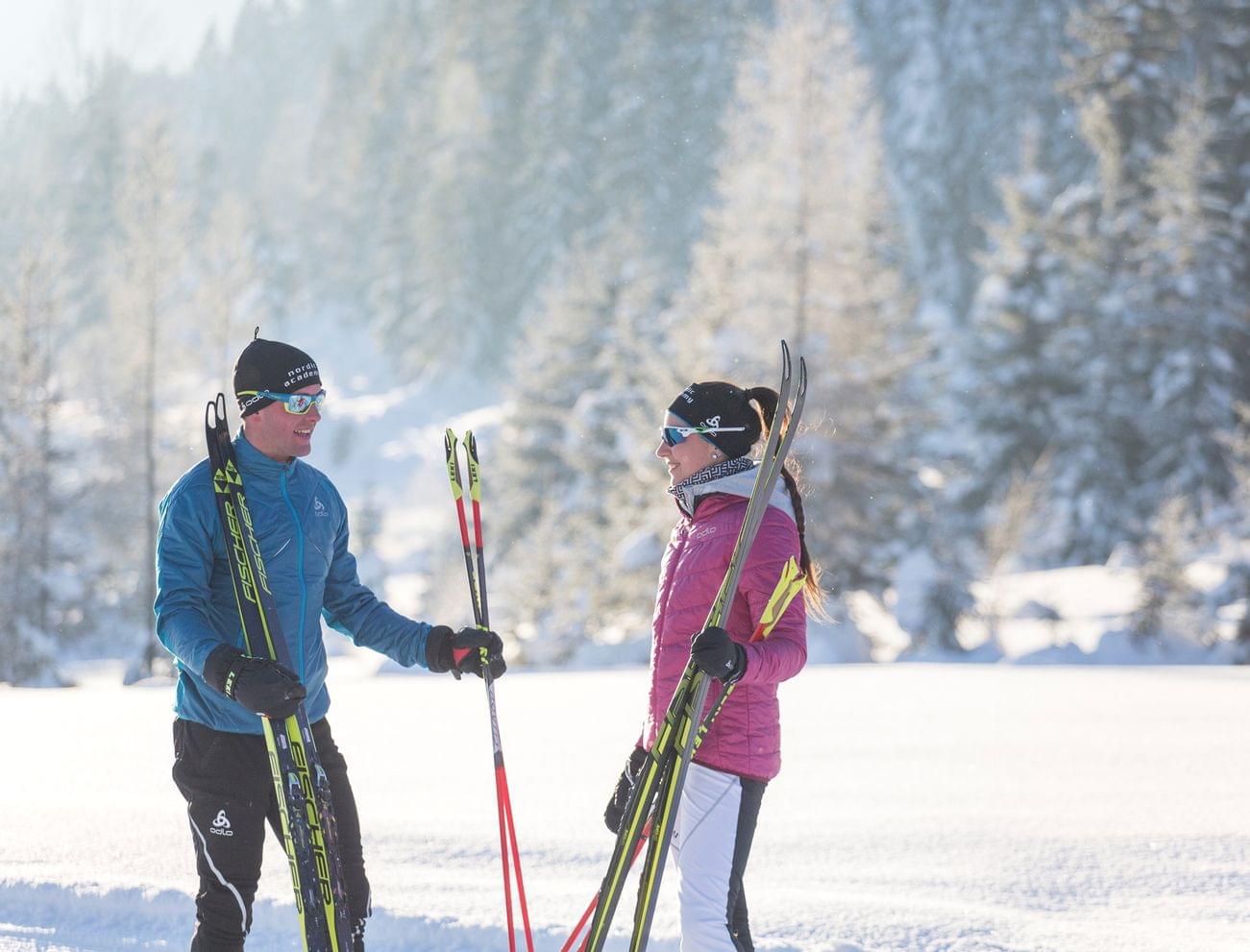 Cross-country skiing in the Pillerseetal valley.
Cross-country skiing in Fieberbrunn.
Cross-country skiing is trendier than ever and an excellent alternative and, above all, complement to Alpine skiing.
As an emerging trend sport, more and more young and energetic people are discovering how relaxing it can be to glide on two skis through the landscape, either in classic or skating styles. Nowadays, cross-country skiing is mostly a fast-paced sport, sometimes even off-track.
In recent years, cross-country skiing has been climbing up the scale of the most popular winter sports in Central Europe. Although Alpine skiing is still the undisputed front-runner, cross-country skiing is meanwhile fighting for the highly coveted second place in the sun. After all, cross-country skiing is one thing above all: very individual. Depending on your condition and fitness level, you can work out in classic or skating style or just glide leisurely through the snow-covered winter landscapes. You also have the option of easier or more demanding cross-country trails that thus cater to every level of ambition, from an intensive training plan to a relaxed winter walk.
For fans of this healthy sport, there is a total of 110 km of cross-country ski trails in the Pillerseetal valley, 22 km of which are directly in Fieberbrunn, which are optimally groomed every day for both classic and skating styles.
Whether you are a recreational skier or a professional athlete, spend your cross-country skiing holiday in Fieberbrunn and look forward to the region's wide range of trails:
Dandler cross country ski trail
Reither cross-country ski trail
Weissach cross-country ski trail